Puddlehaven Bumblebee AAFA 76
ADGA registered Nigerian Dwarf
DOB: 2/4/2022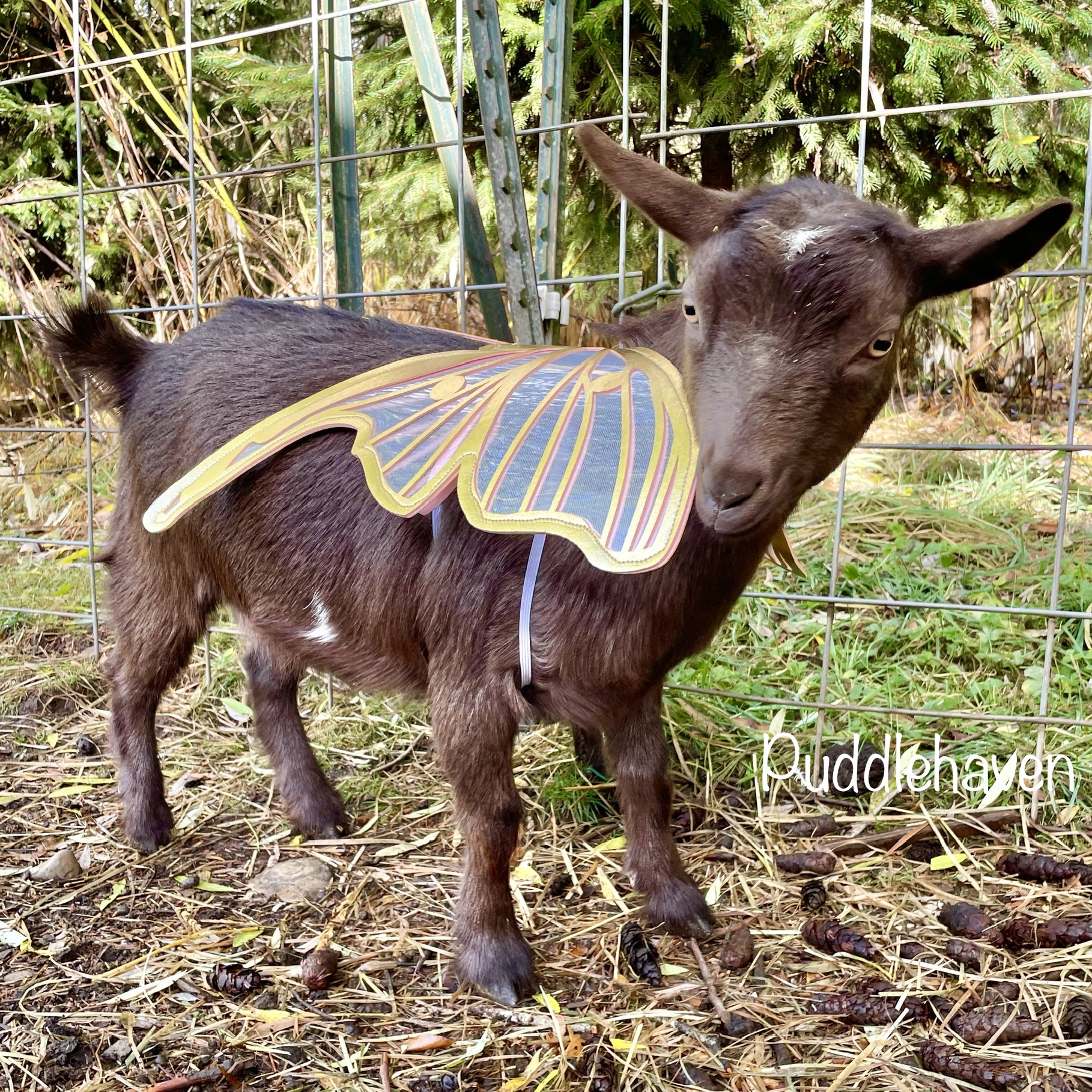 Bumblebee is a social butterfly, making friends with every goat and every human she meets!
DNA on file, parentage verified
Alpha S-1 Casein: A/B --> Click here for more information
M and B designations are milk production awards.
The letters and numbers at the ends of names are linear appraisal scores.
SG (Superior Genetics) designations are awarded to goats in the top 15% of the production index (PTI) for their breed. The PTI is a combination of milk test results and linear appraisal scores of a goat and its female relatives.
Bumblebee is a dainty yearling, but I fully expect her to mature into a beautiful doe like her dam Circe and her half-sister Nimue.
| Age | Linear Appraisal Score |
| --- | --- |
| 1-6 | AAFA 76 |
2023 Conformation Photos (1st Freshening)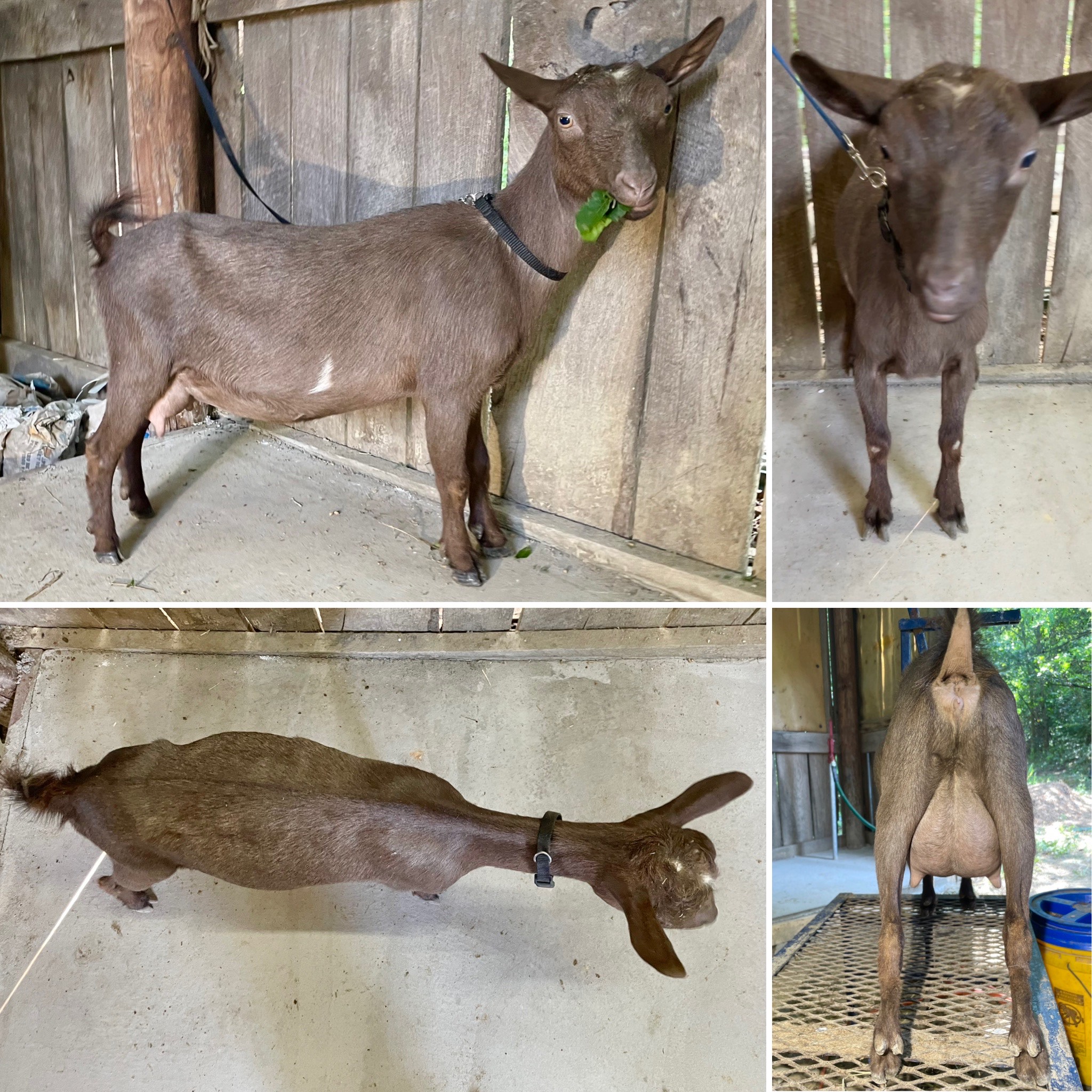 2022 Conformation Photos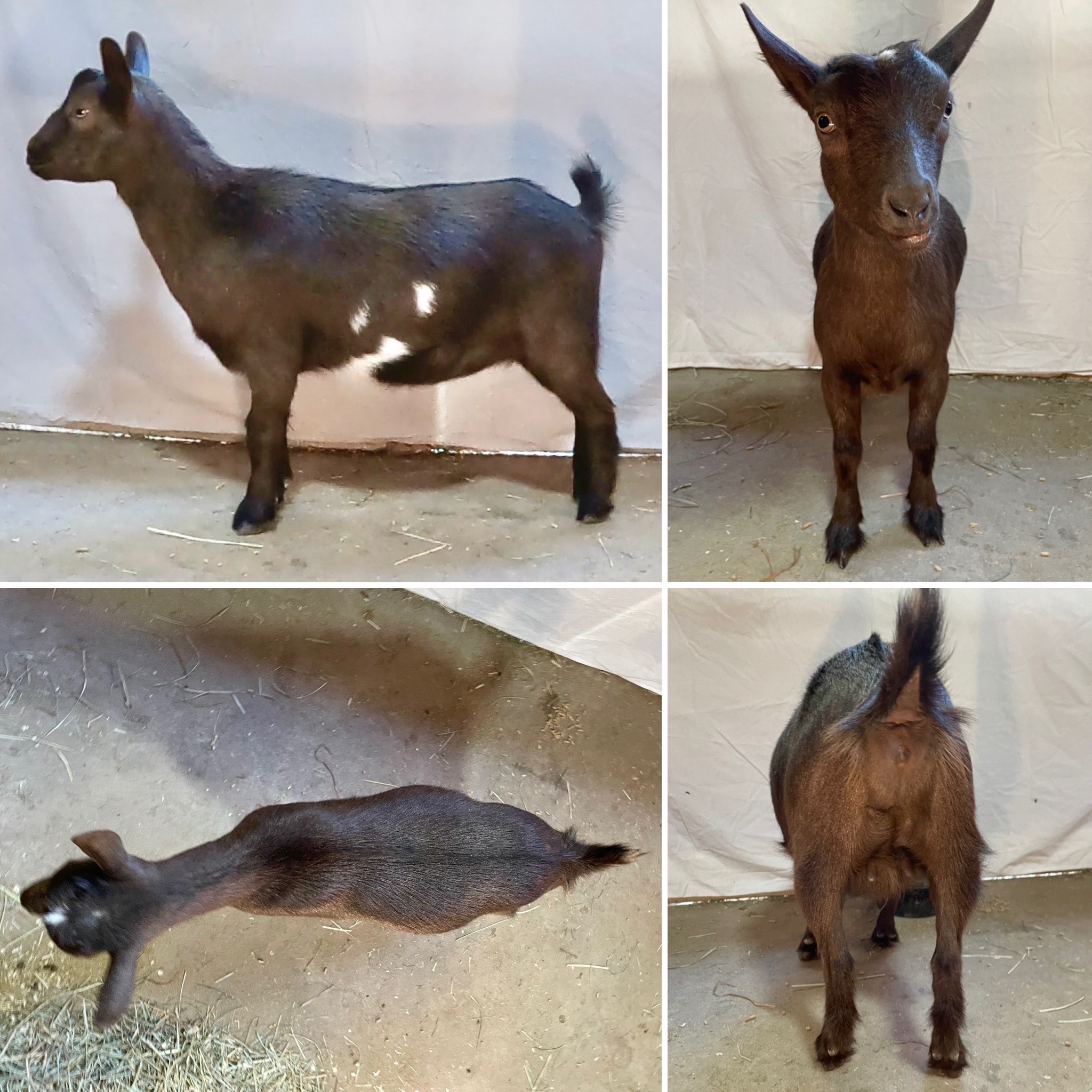 Kids Born at Puddlehaven
Puddlehaven Sunflower
ADGA registered Nigerian Dwarf doeling
DOB: 5/9/2023
Puddlehaven Marigold
ADGA registered Nigerian Dwarf doeling
DOB: 5/9/2023
Puddlehaven Buttercup
ADGA registered Nigerian Dwarf doeling
DOB: 5/9/2023
---