Puddlehaven Scout - $400
ADGA and MDGA registered Nigerian Dwarf
DOB: 4/11/2020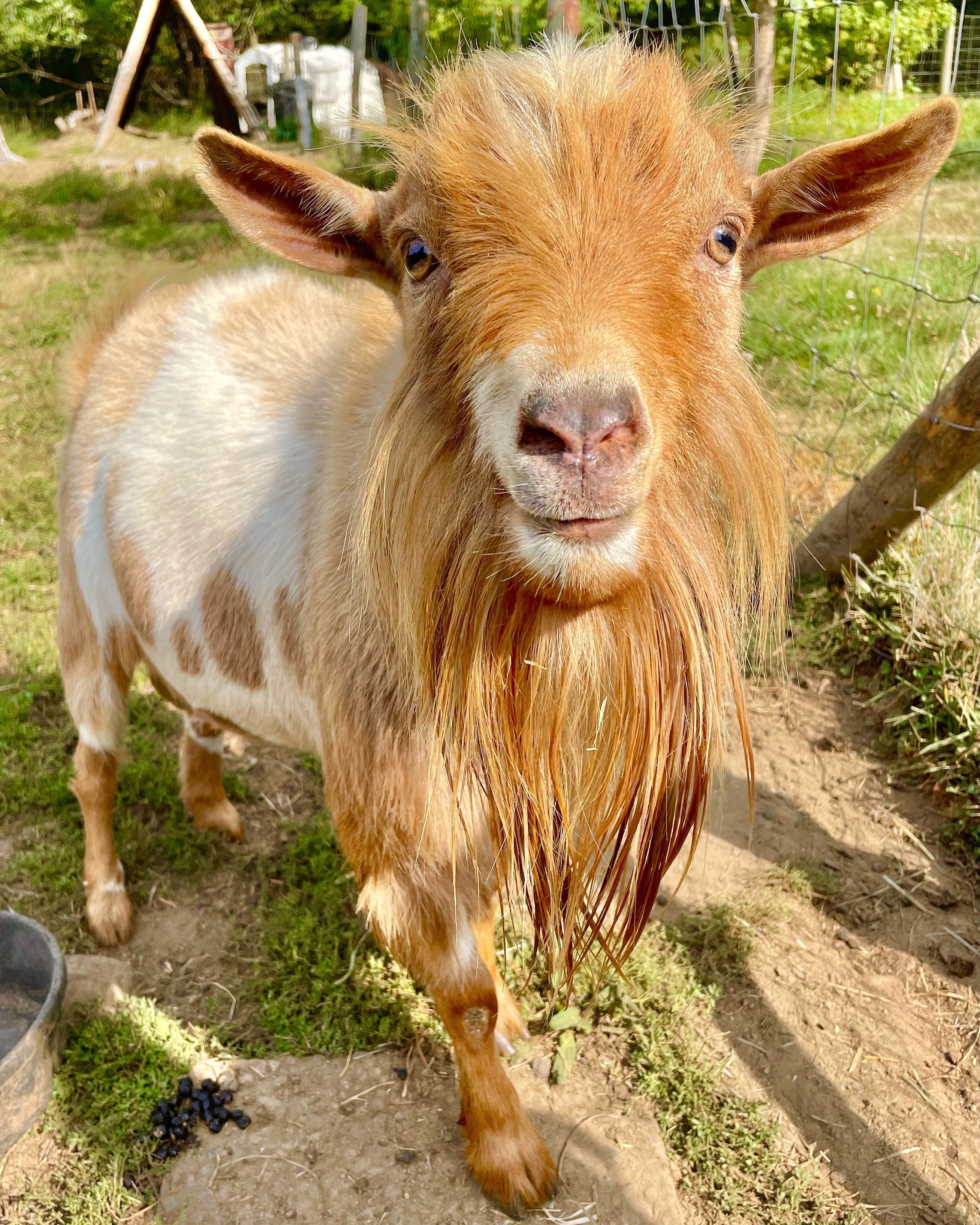 | | |
| --- | --- |
| Sire: | Caprinos RI Merle VVE 87 |
| Sire's Sire: | Pholia Farm KM Riot +*B V+E 87 |
| Sire's Dam: | SG Pholia Farm HH Coconut Cream 3*M +AV+ 83 |
| Dam: | RRF Flicka 1*M +EVV 86 |
| Dam's Sire: | AH-Misk-Farms Leroy Brown AV+ 80 |
| Dam's Dam: | RRF Jemma |
Scout is ready to carry on the legacy of his much-loved sire, Merle.
DNA parentage verified
Alpha S-1 Casein: A/A --> Click here for more information
M and B designations are milk production awards.
The letters and numbers at the ends of names are linear appraisal scores.
SG (Superior Genetics) designations are awarded to goats in the top 15% of the production index (PTI) for their breed. The PTI is a combination of milk test results and linear appraisal scores of a goat and its female relatives.
2021 Conformation Photos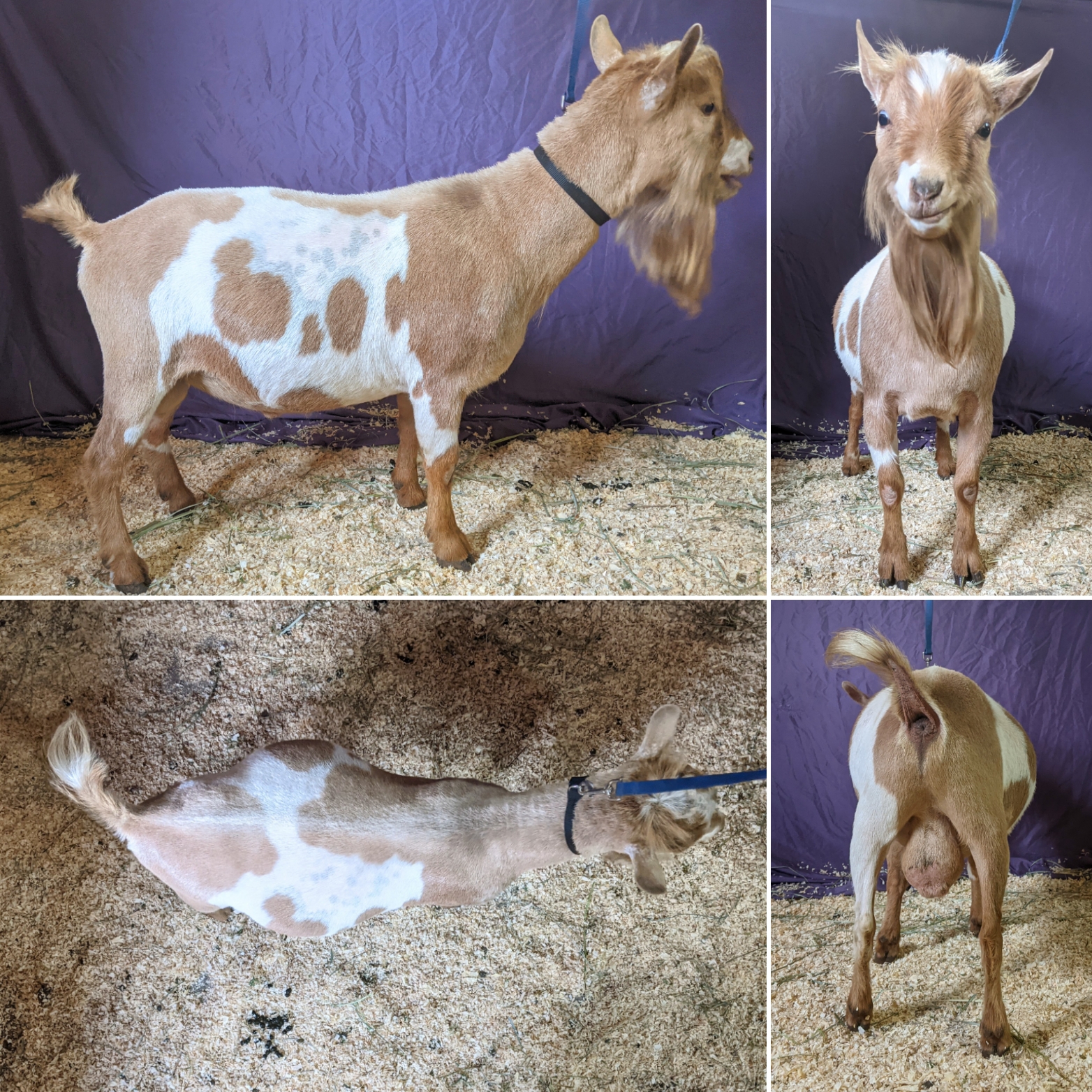 2020 Conformation Photos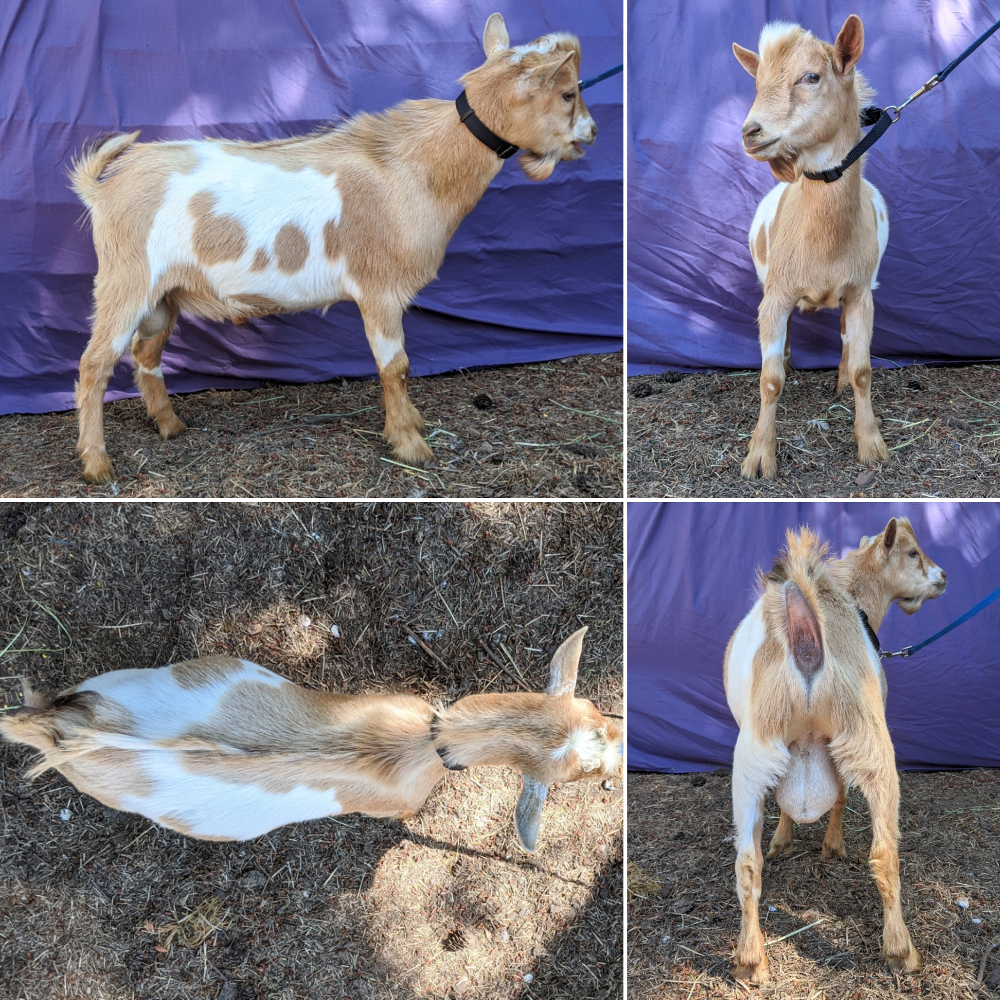 Dam: RRF Flicka 1*M VVVV 87
At 2 years old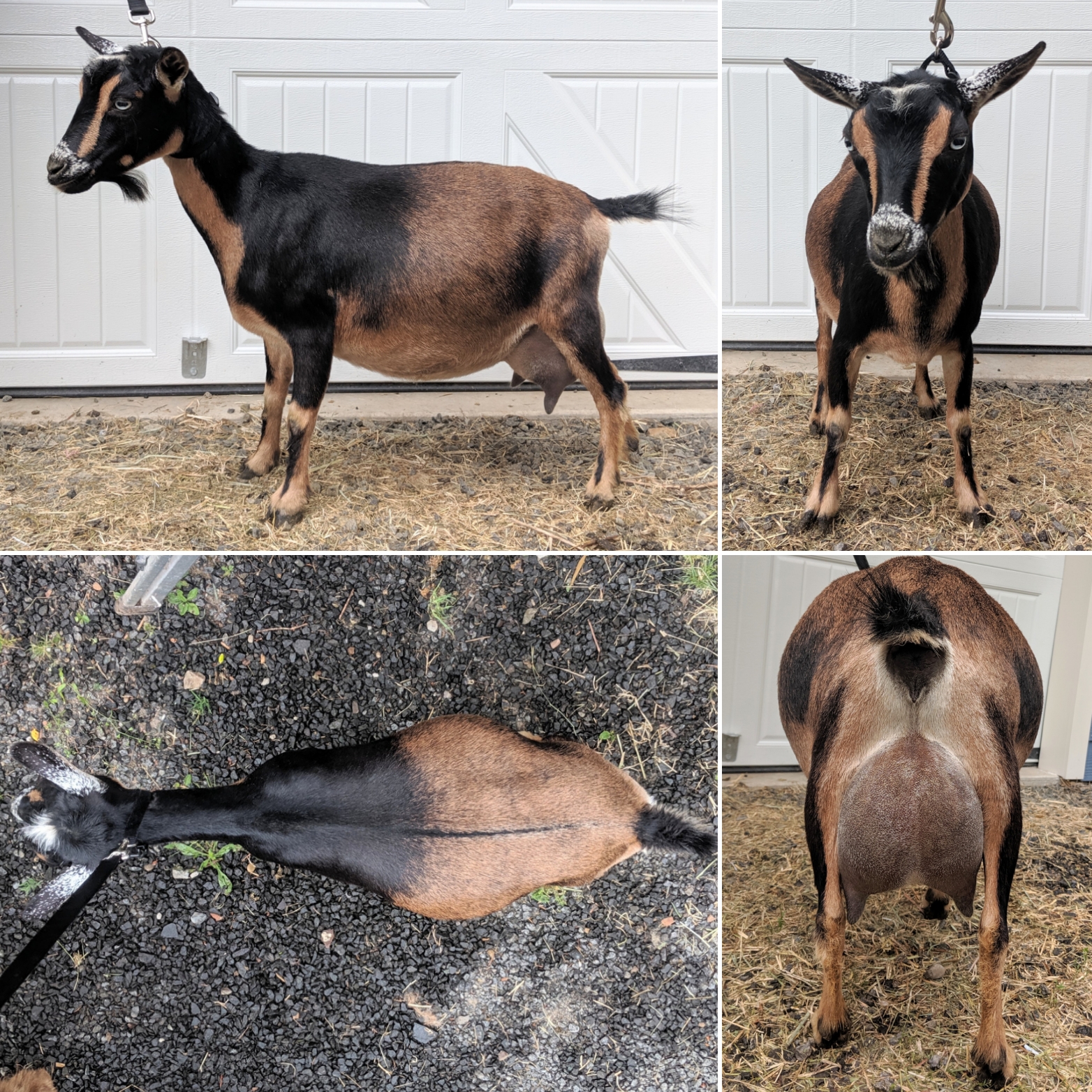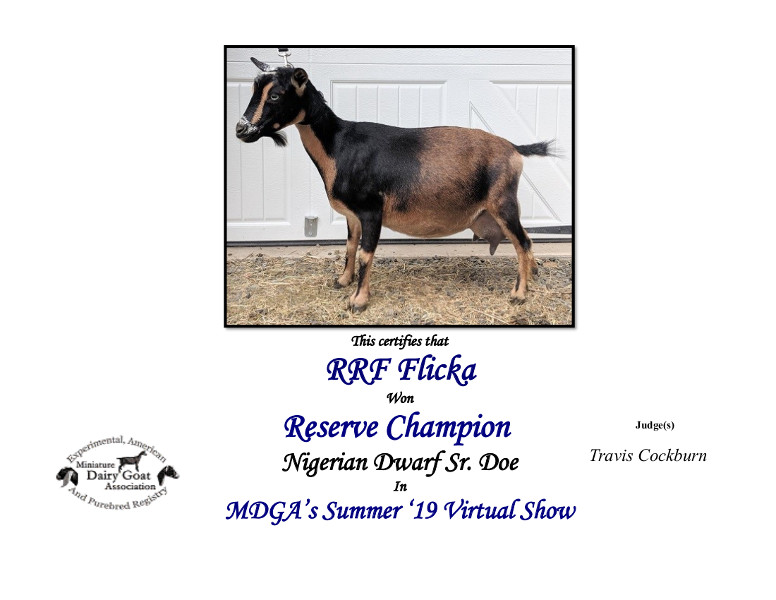 Flicka milked 4 pounds as a first freshener and won Reserve Champion at MDGA's Summer 2019 Virtual Show!
Full Sister: Puddlehaven Sierra 2*M +VEV 85
At 2 years old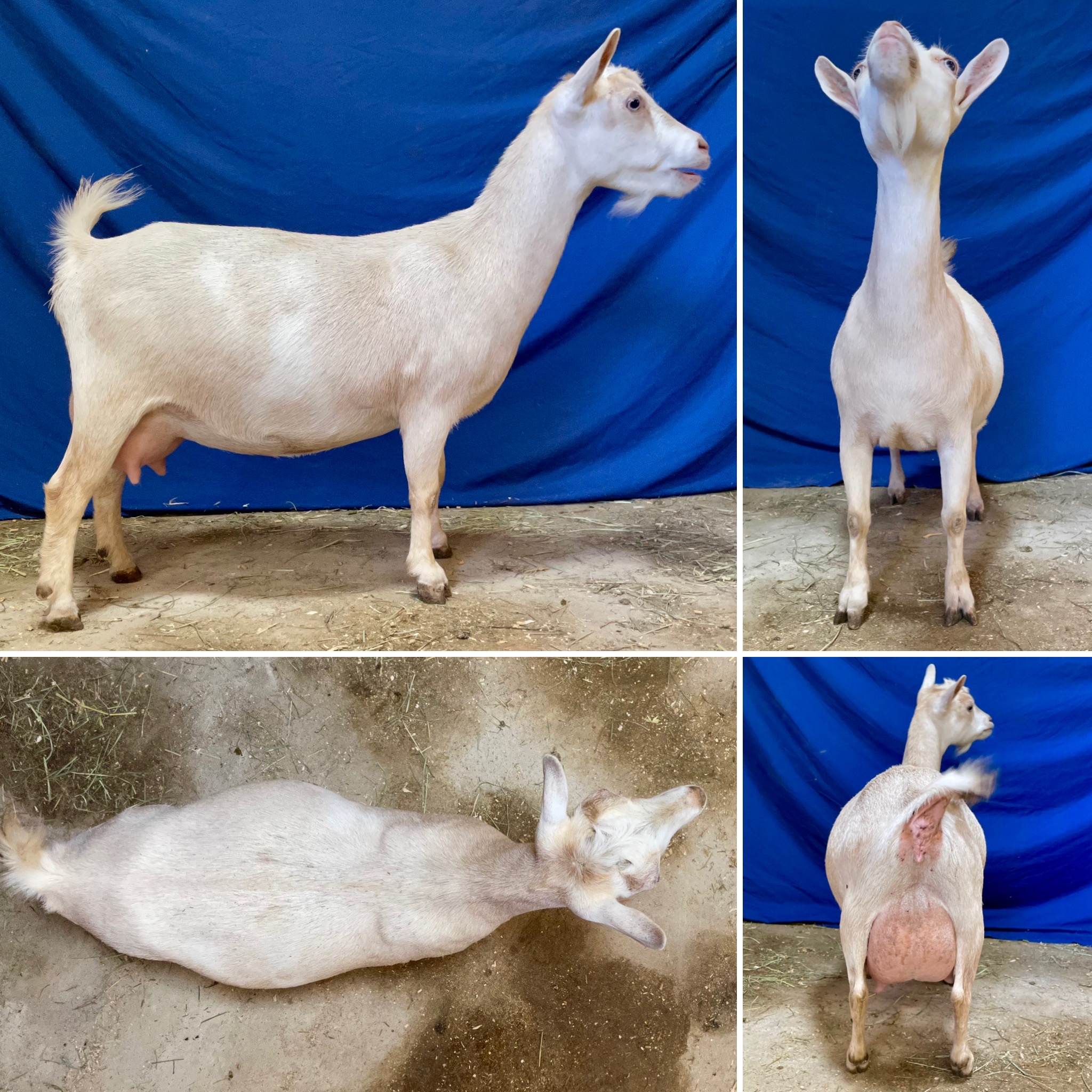 Sierra earned her milk star as a yearling first freshener!
Kids Born at Puddlehaven
Puddlehaven Phoebe
ADGA registered Nigerian Dwarf doeling
DOB: 5/10/2021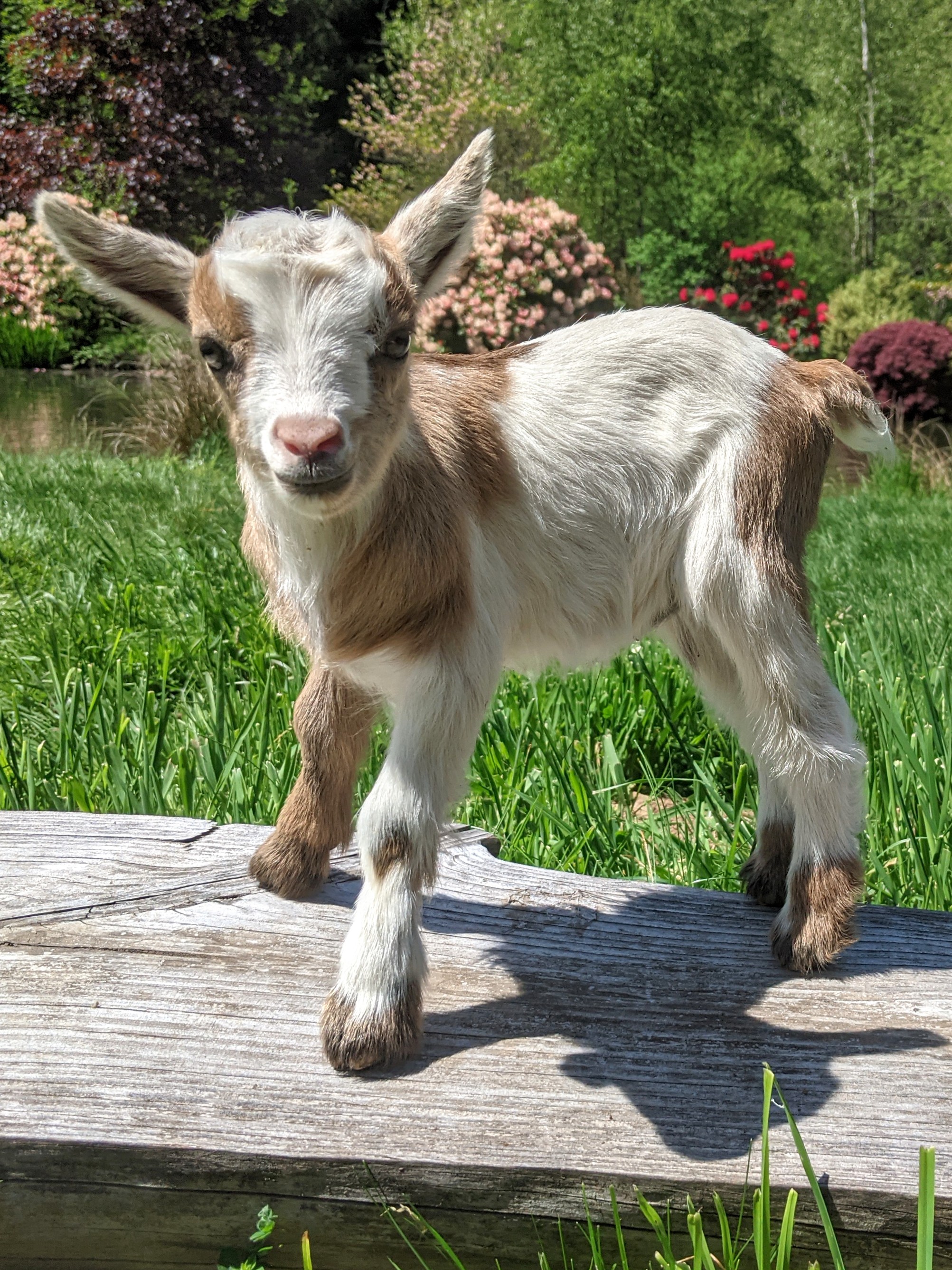 Sire: Puddlehaven Scout
Dam: CC Homestead Andromeda
Puddlehaven Rhea
ADGA registered Nigerian Dwarf doeling
DOB: 5/10/2021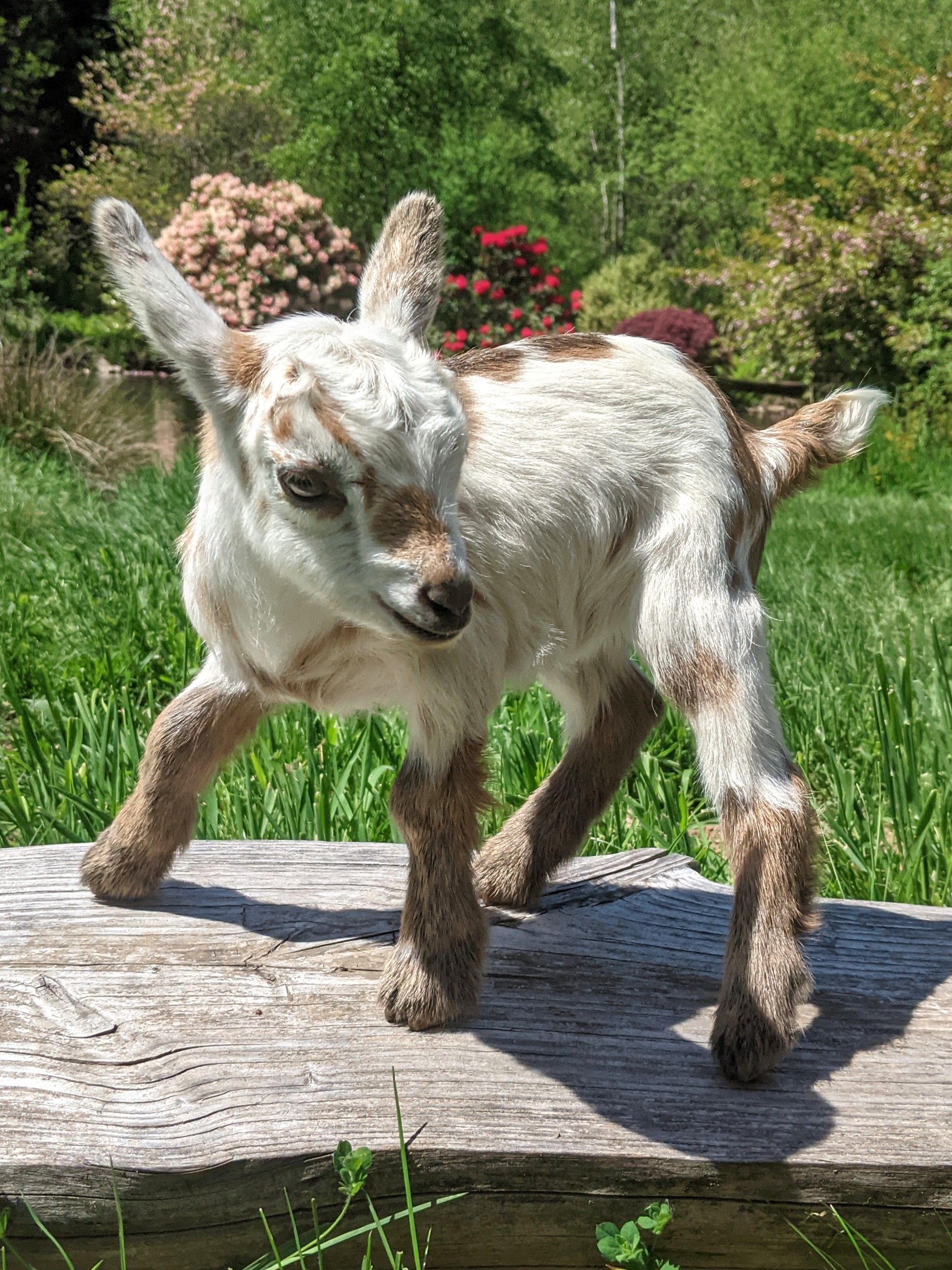 Sire: Puddlehaven Scout
Dam: CC Homestead Andromeda
Puddlehaven Sage
ADGA registered Nigerian Dwarf doeling
DOB: 5/7/2021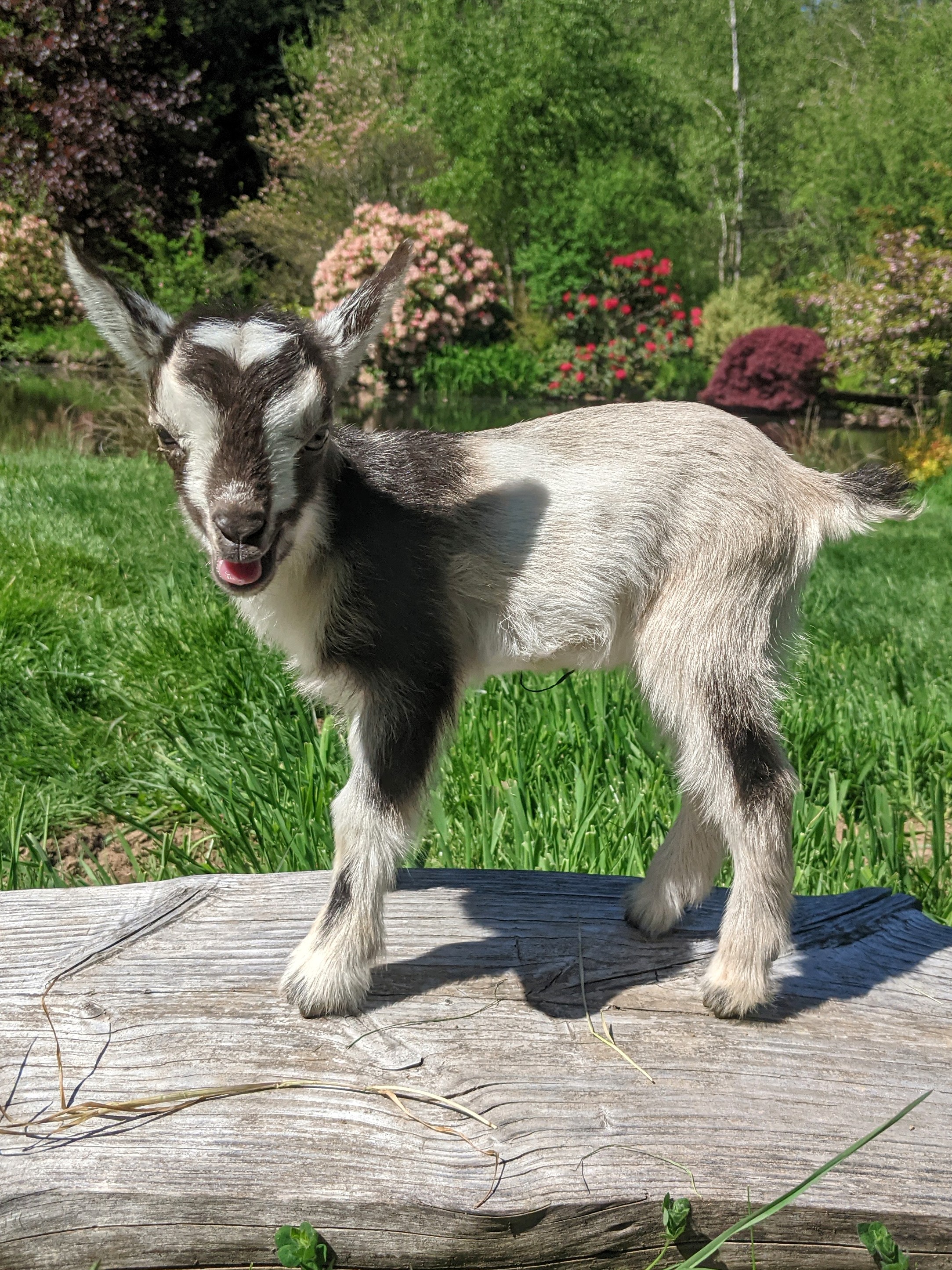 Sire: Puddlehaven Scout
Dam: Puddlehaven Sparrow
Puddlehaven Savannah
ADGA registered Nigerian Dwarf doeling
DOB: 5/7/2021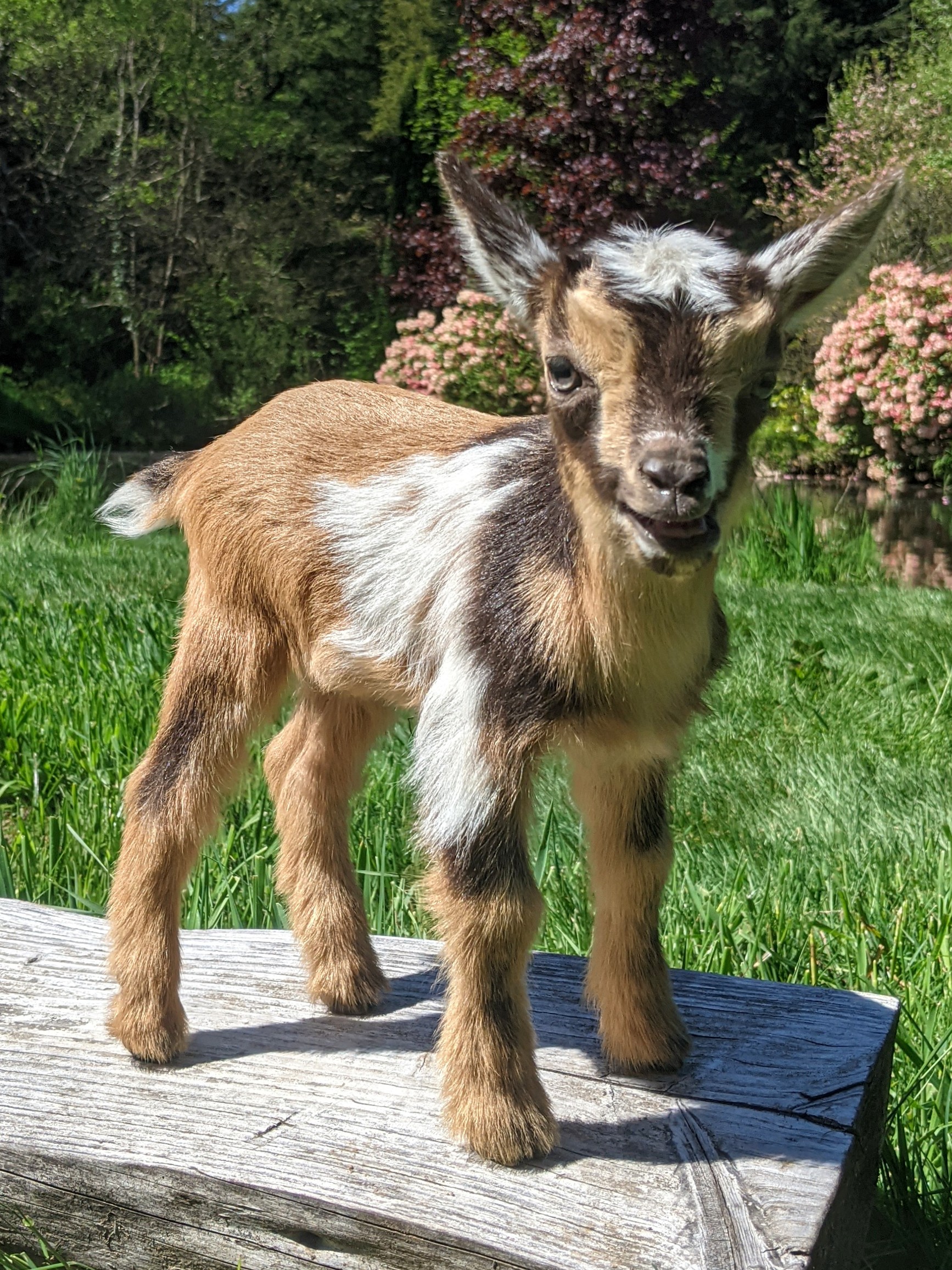 Sire: Puddlehaven Scout
Dam: Puddlehaven Sparrow
Puddlehaven Vesper
ADGA registered Nigerian Dwarf doeling
DOB: 5/7/2021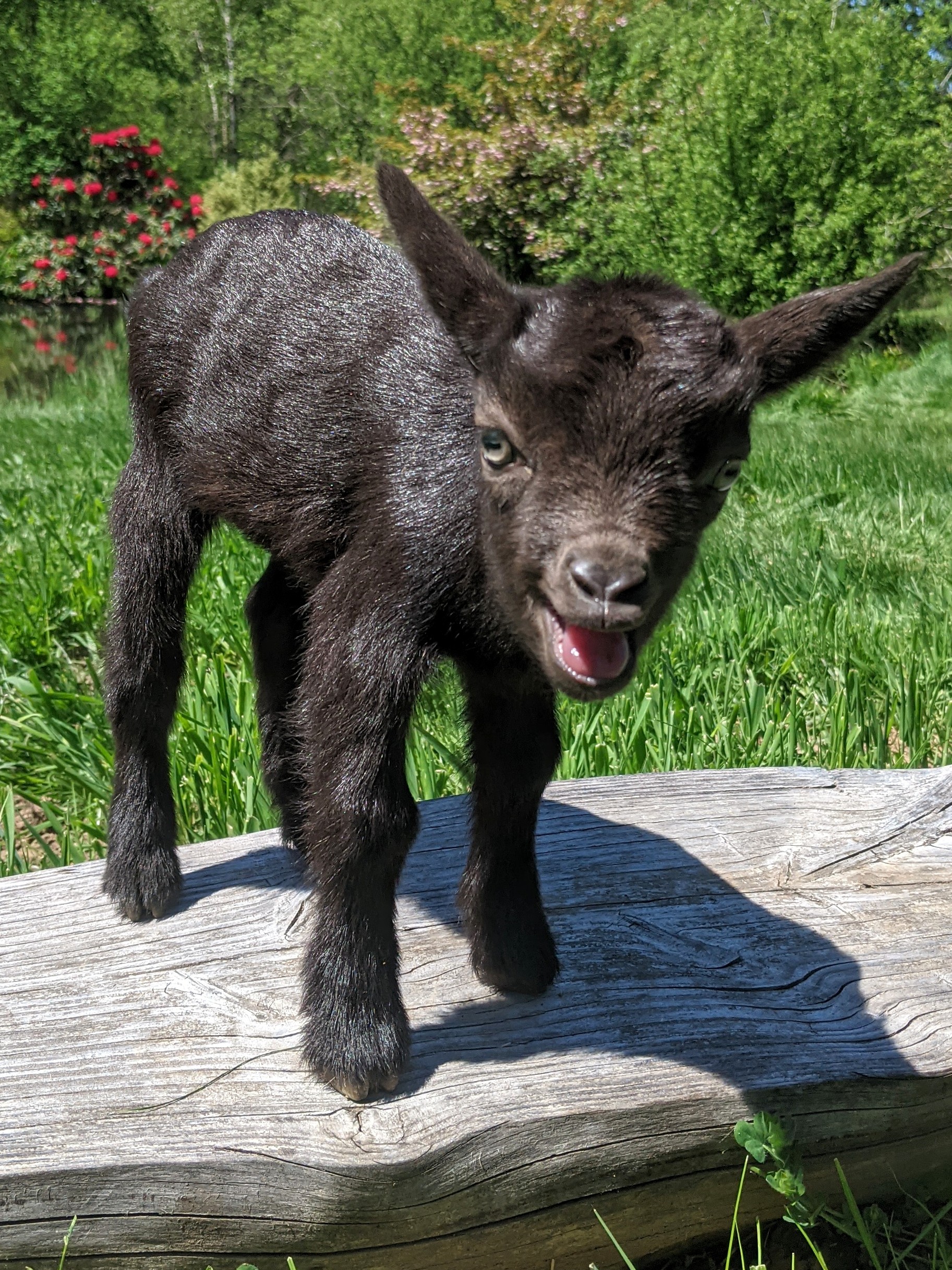 Sire: Puddlehaven Scout
Dam: Puddlehaven Sparrow
Puddlehaven Larkspur
ADGA registered Nigerian Dwarf doeling
DOB: 5/2/2021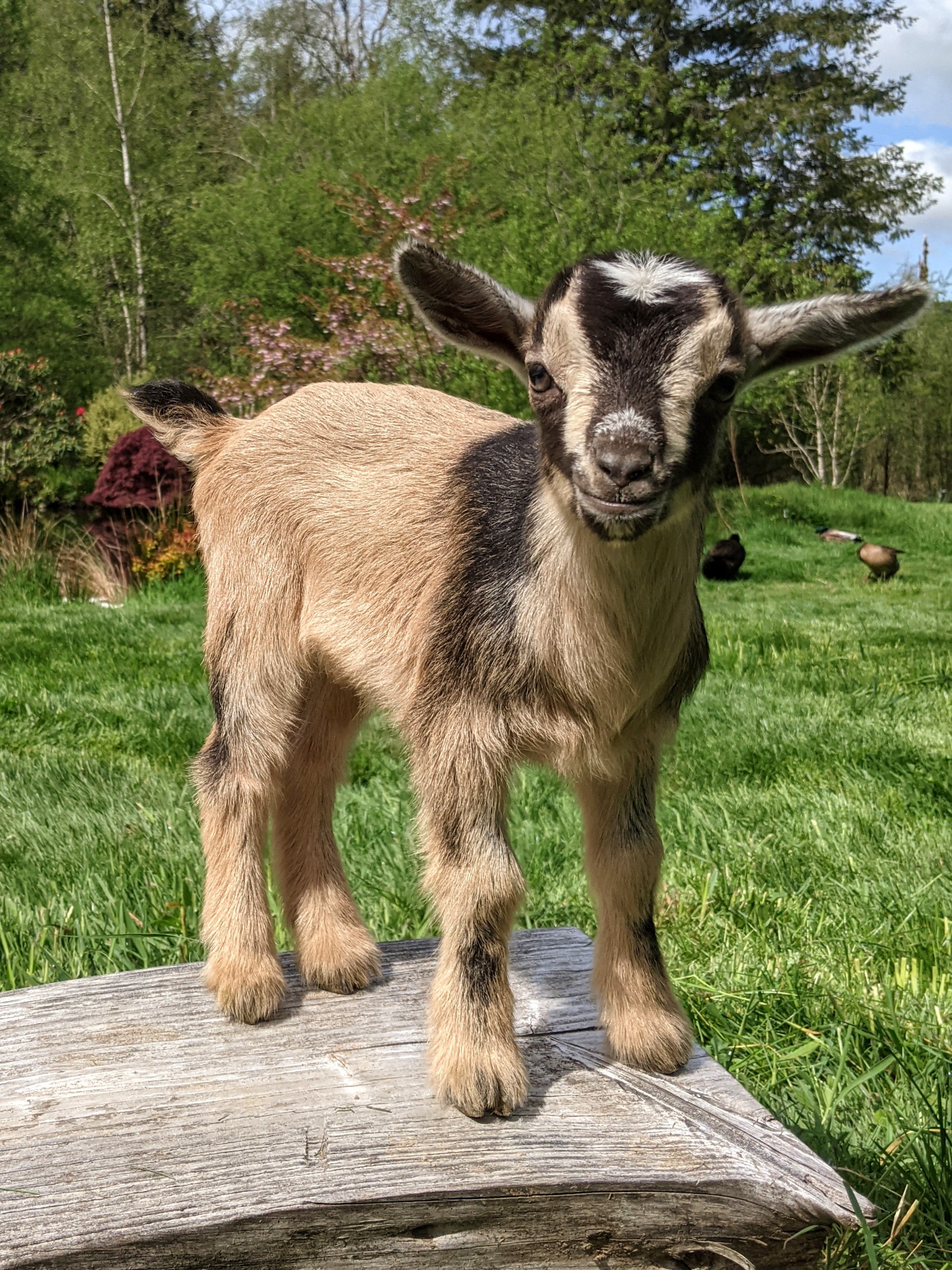 Sire: Puddlehaven Scout
Dam: Mossy Valley KM Merry Maypop
Puddlehaven Trillium
ADGA registered Nigerian Dwarf doeling
DOB: 5/2/2021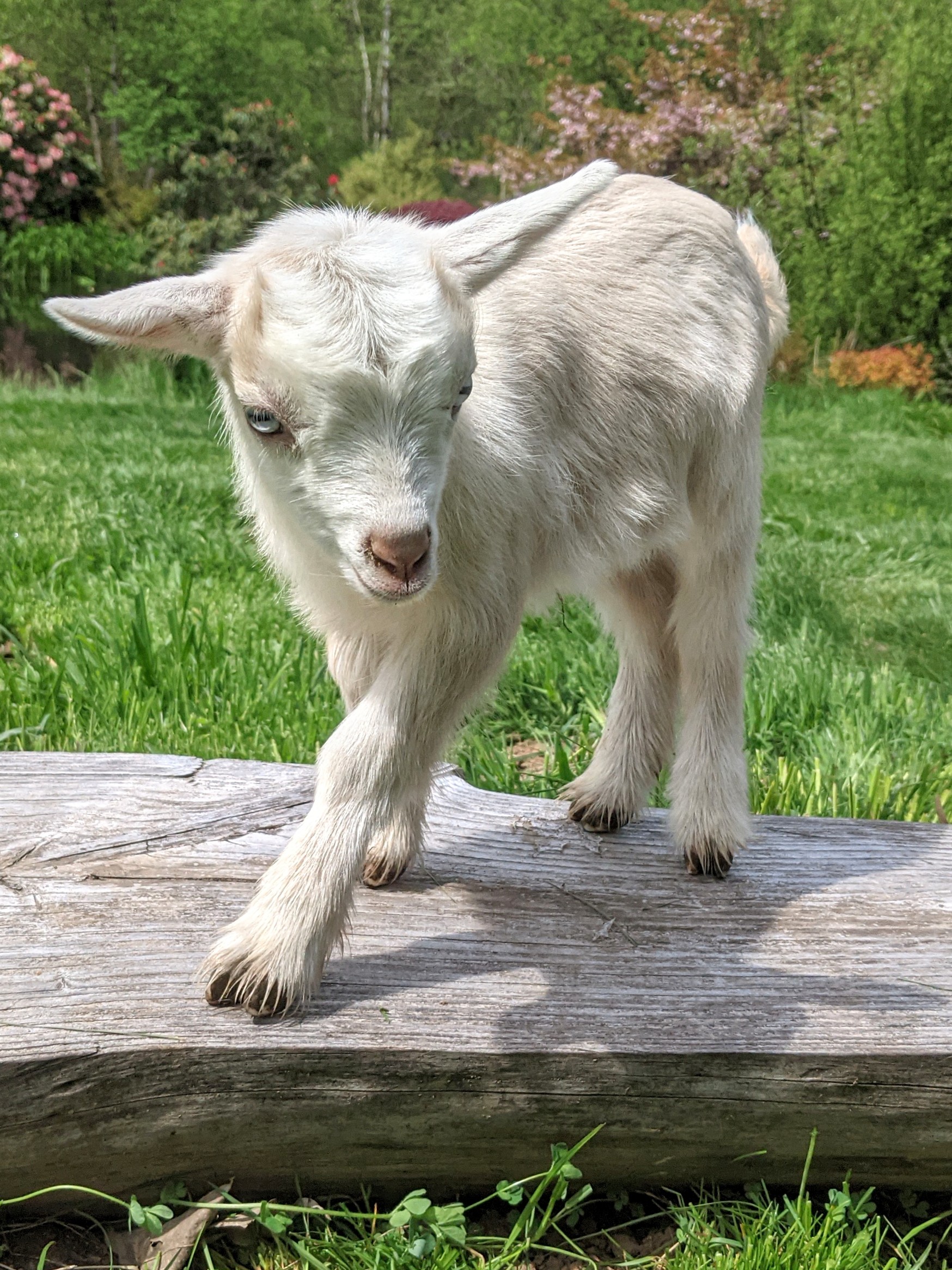 Sire: Puddlehaven Scout
Dam: Mossy Valley KM Merry Maypop
---