Caprinos RI Merle VVE 87
ADGA and MDGA registered Nigerian Dwarf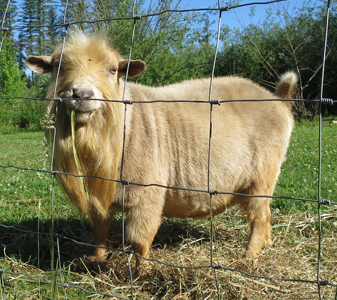 | | |
| --- | --- |
| Sire: | Pholia Farm KM Riot +*B V+E 87 |
| Sire's Sire: | SG AGS Kaapio Acres RB Moonstruck ++B +AE 81 |
| Sire's Dam: | SG AGS QSF Here's A Riddle 2*M ++V+ 82 |
| Dam: | SG Pholia Farm HH Coconut Cream 3*M +AV+ 83 |
| Dam's Sire: | SGCH Pholia Farm RA Hubba Hubba +*B VVE 87 |
| Dam's Dam: | SG AGS Pholia Farm QS Trinket 2*M VEEV 90 |
Merle comes from a long line of dairy superstars and has a very mellow personality.
Alpha S-1 Casein: A/B --> Click here for more information
M and B designations are milk production awards.
SG (Superior Genetics) designations indicate the goat was in the top 15% of the production index for its breed.
Kids Born at Puddlehaven
Puddlehaven Atalanta, Puddlehaven Circe, Puddlehaven Callisto, Puddlehaven Astrid
ADGA registered Nigerian Dwarf doelings
DOB: 4/11/2019
Sire: Caprinos RI Merle
Dam: CC Homestead Andromeda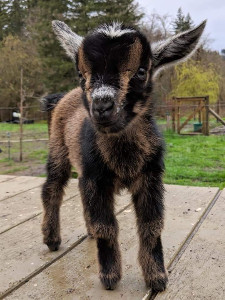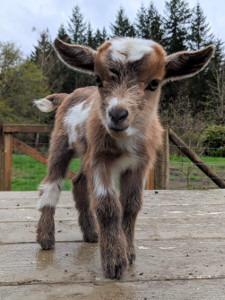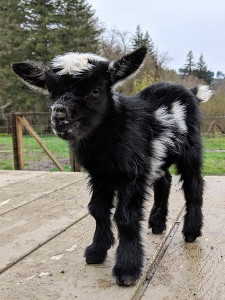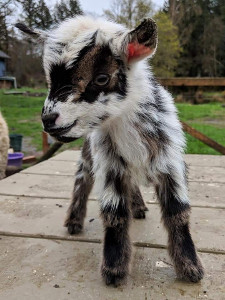 Spirit, Strider, and BoJack
Nigerian Dwarf wethers
DOB: 3/29/2019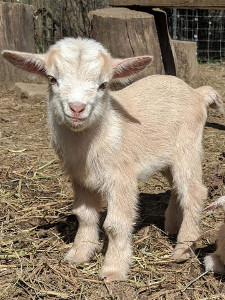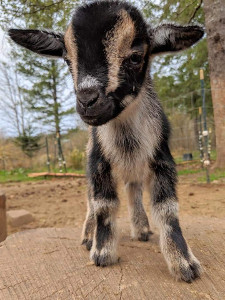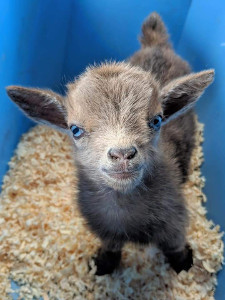 Sire: Caprinos RI Merle
Dam: RRF Flicka
Puddlehaven Sierra - RETAINED
ADGA registered Nigerian Dwarf doeling
DOB: 3/29/2019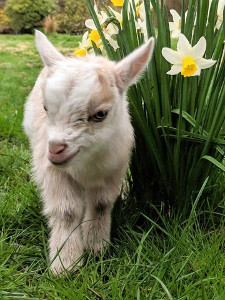 Sire: Caprinos RI Merle
Dam: RRF Flicka
Puddlehaven Athena - RETAINED
Click here for more information
ADGA registered Nigerian Dwarf doeling
DOB: 4/16/2018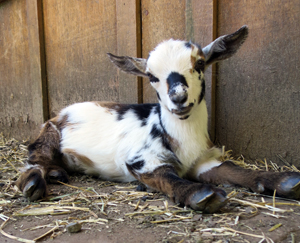 Sire: Caprinos RI Merle
Dam: CC Homestead Andromeda
Perseus
Nigerian Dwarf wether
DOB: 4/16/2018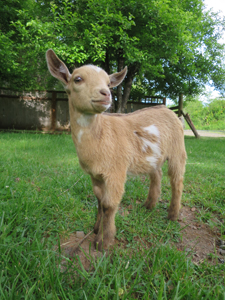 Sire: Caprinos RI Merle
Dam: CC Homestead Andromeda
Puddlehaven Elise
F1 Mini-LaMancha doeling, MDGA registered
DOB: 5/28/2017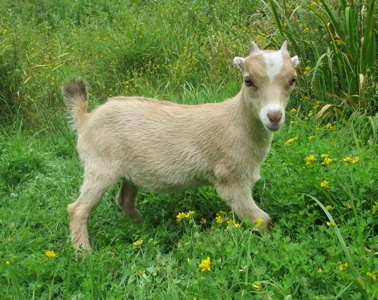 Sire: Caprinos RI Merle
Dam: Mtn Lodge FO Evora
Aston and Martin
F1 Mini-LaMancha wethers
DOB: 5/28/2017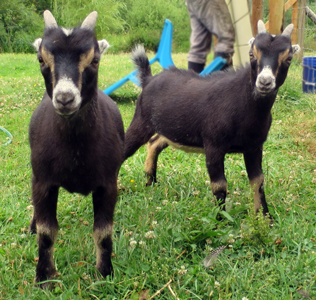 Sire: Caprinos RI Merle
Dam: Mtn Lodge FO Evora
Apollo
Nigerian Dwarf wether
DOB: 8/22/2016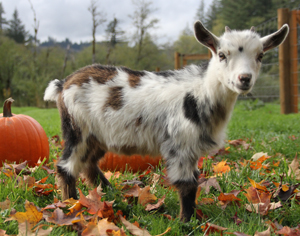 Sire: Caprinos RI Merle
Dam: CC Homestead Andromeda
Puddlehaven Artemis
ADGA registered Nigerian Dwarf doeling
DOB: 8/22/2016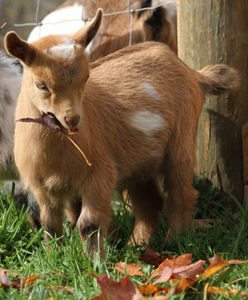 Sire: Caprinos RI Merle
Dam: CC Homestead Andromeda
Turbo
Nigerian Dwarf/Pygmy mix doeling
DOB: 5/20/2016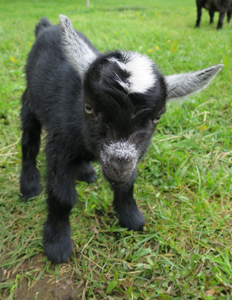 Sire: Caprinos RI Merle
Dam: Unregistered Nigerian Dwarf/Pygmy mix
Gizmo
Nigerian Dwarf/Pygmy mix doeling
DOB: 5/20/2016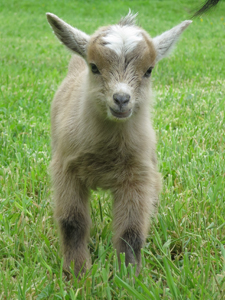 Sire: Caprinos RI Merle
Dam: Unregistered Nigerian Dwarf/Pygmy mix