Buck Creeks GK Kazumi
F2 MDGA registered Mini-LaMancha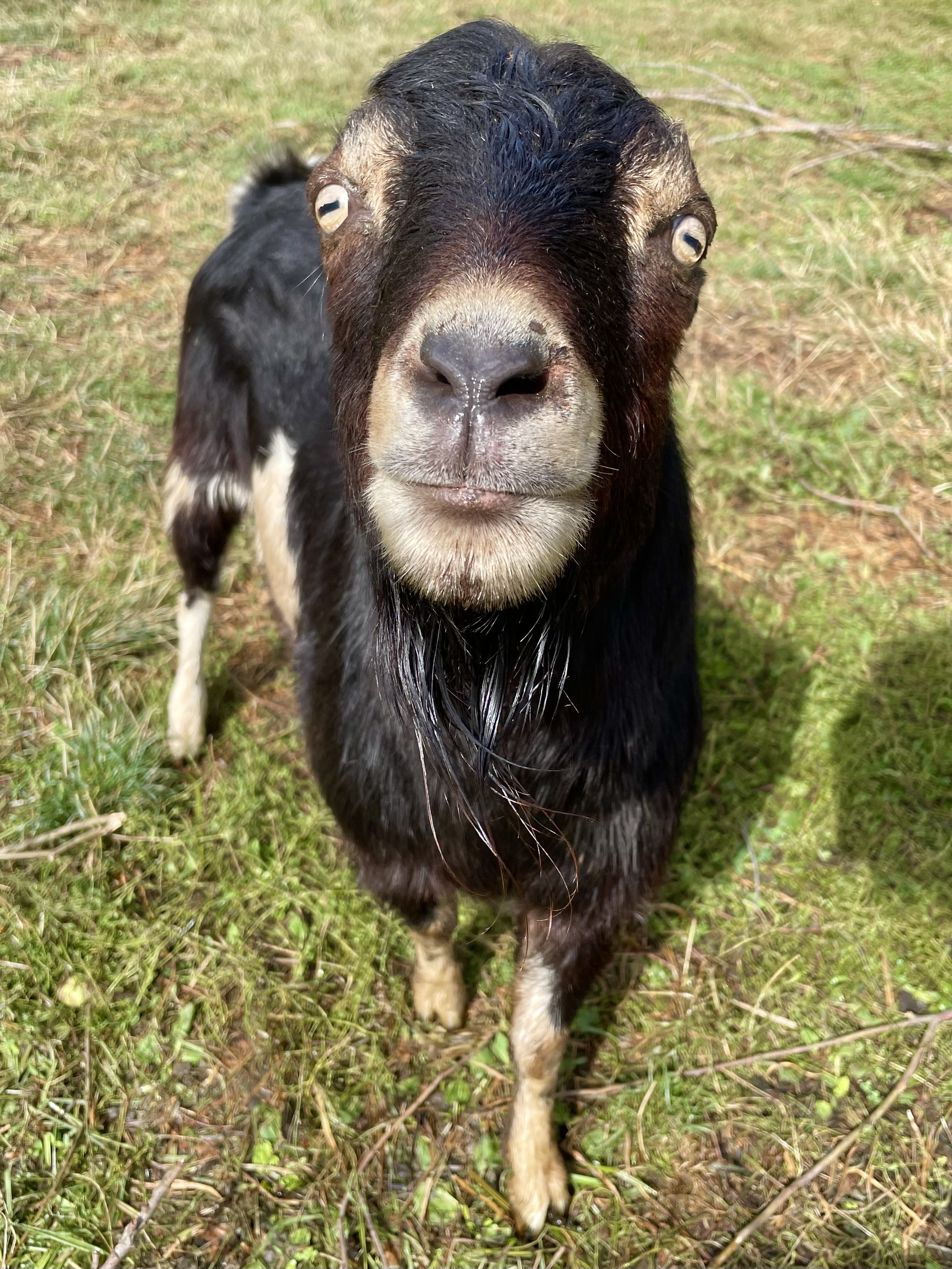 | | |
| --- | --- |
| Sire: | GCH Ravenna's SA Glin Camp Bull |
| Sire's Sire: | Dharts ZZ Sage |
| Sire's Dam: | Ravenna's EL See Bee At Tricks |
| Dam: | FMCH Buck Creek Stables MK Karson *P |
| Dam's Sire: | VCH Parham Farms OM McCartney +B |
| Dam's Dam: | East Fork TJ Kiki |
Kazumi is calm, affectionate, and well-behaved.
Alpha S-1 Casein: A/E --> Click here for more information
GCH, VCH, and FMCH indicate finished show champions.
P and B designations are milk production awards.
His dam's production peaks at almost 11 pounds of milk a day!
Kazumi's dam Karson was in the Top 5 for milk production and the Top 10 for butterfat weight in 2020!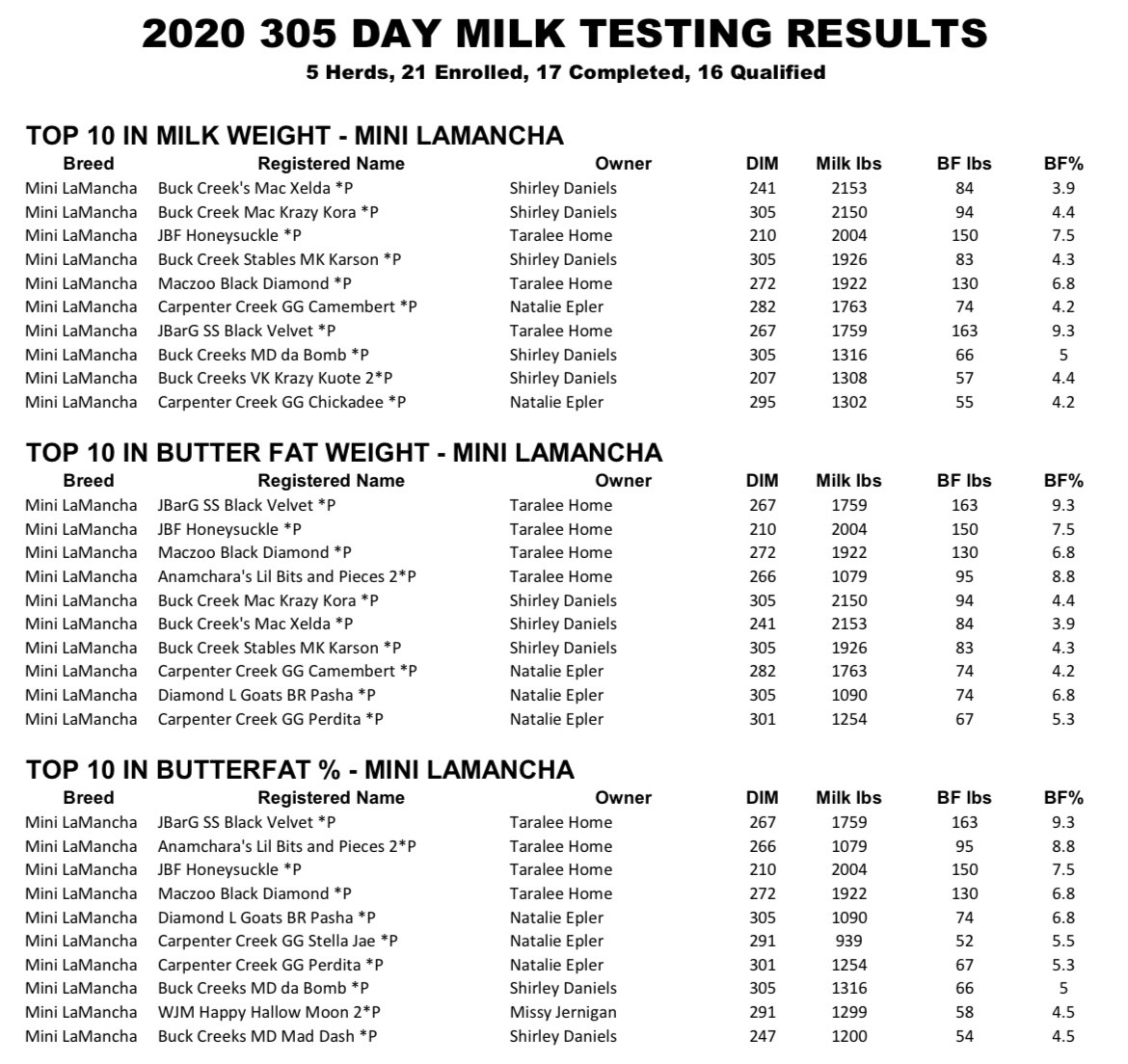 2021 Conformation Photos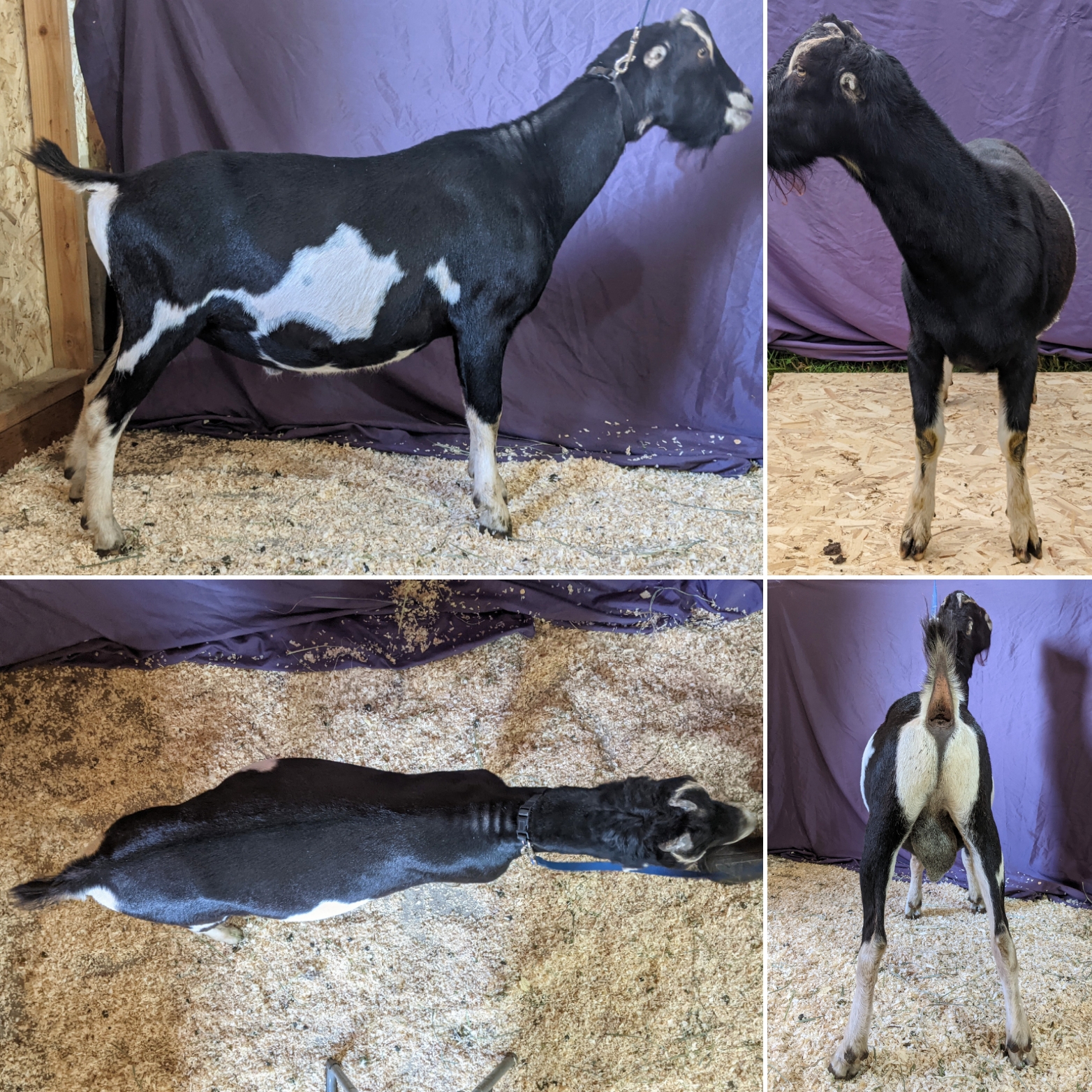 2020 Conformation Photos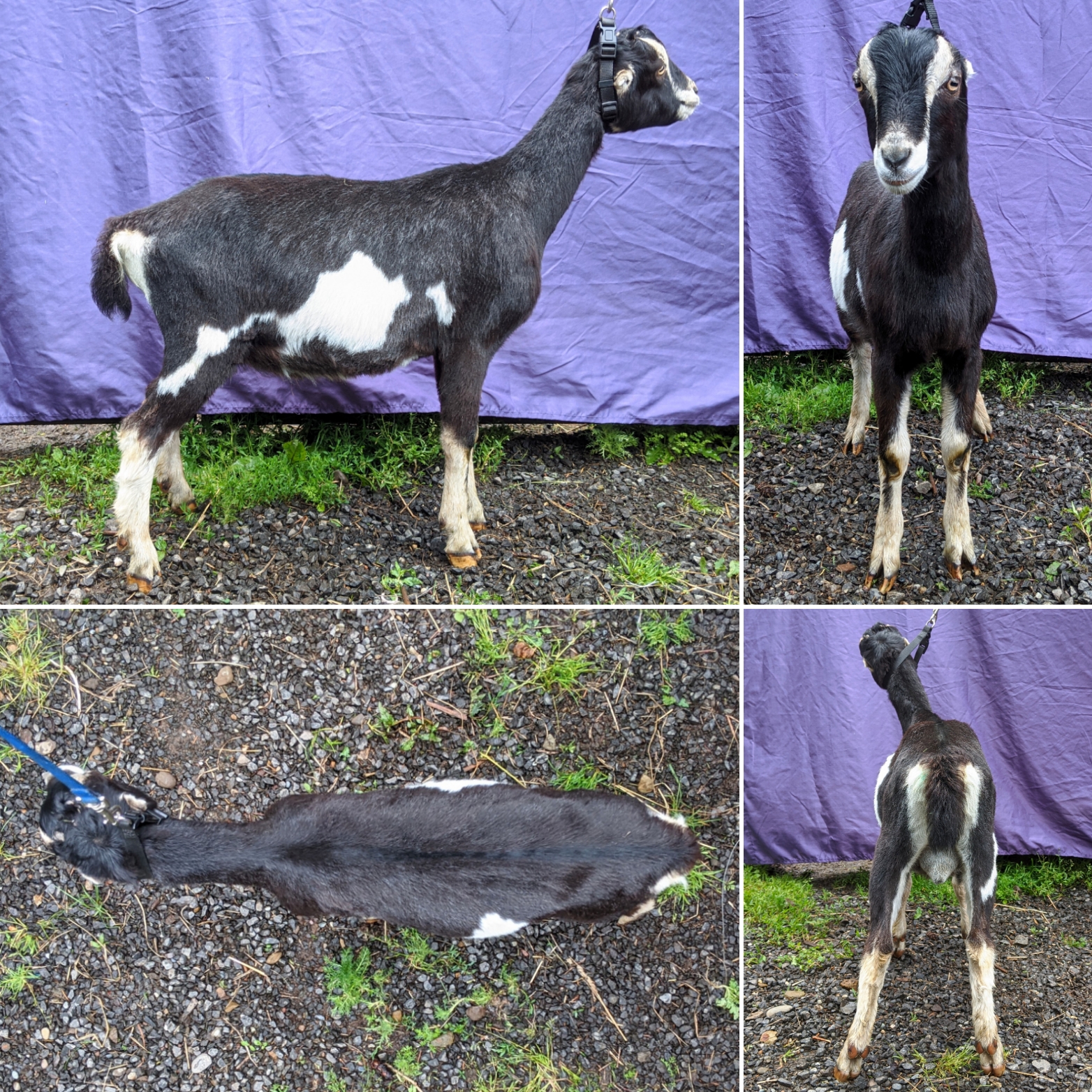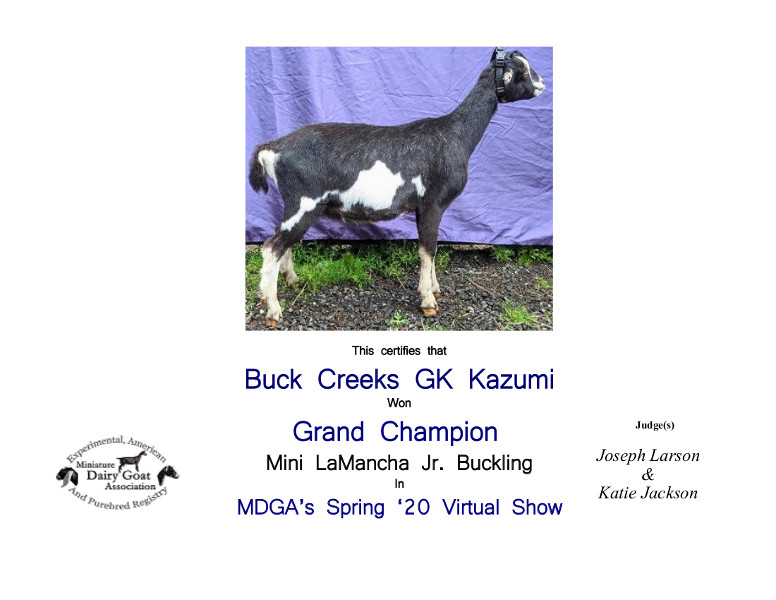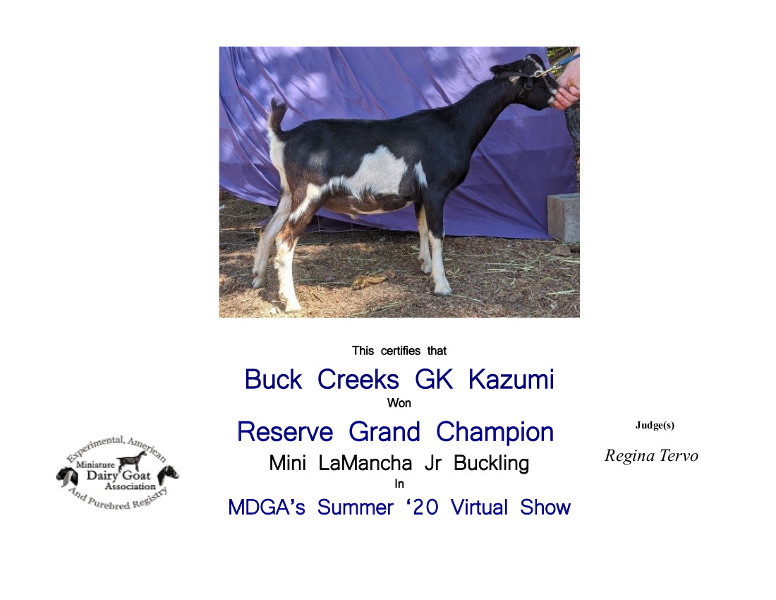 Kids Born at Puddlehaven
Puddlehaven Lexus
MDGA registered Mini-LaMancha doeling
DOB: 3/17/2021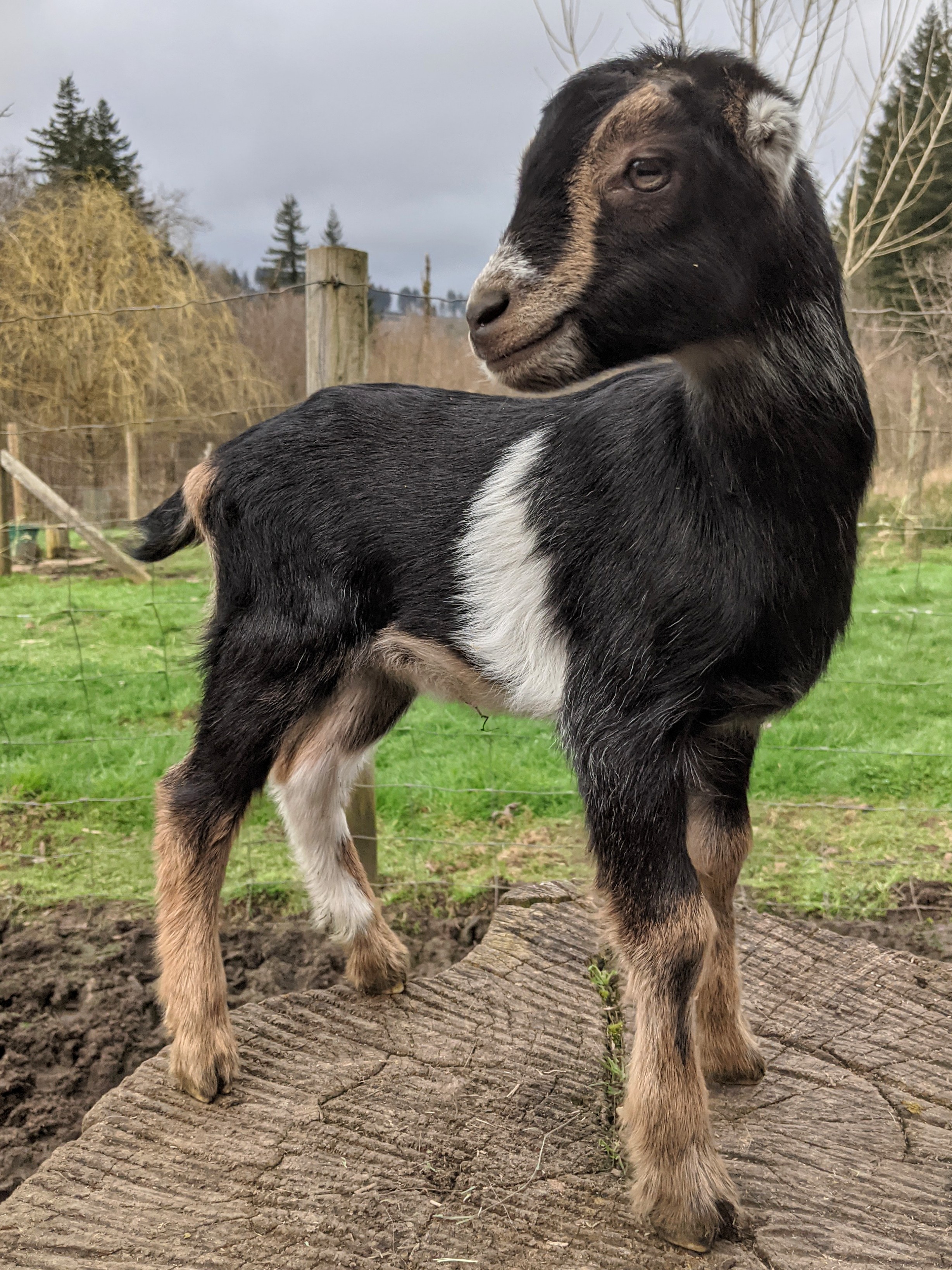 Sire: Buck Creeks GK Kazumi
Dam: Puddlehaven Evora *P
Puddlehaven Phantom
MDGA registered Mini-LaMancha buckling
DOB: 3/17/2021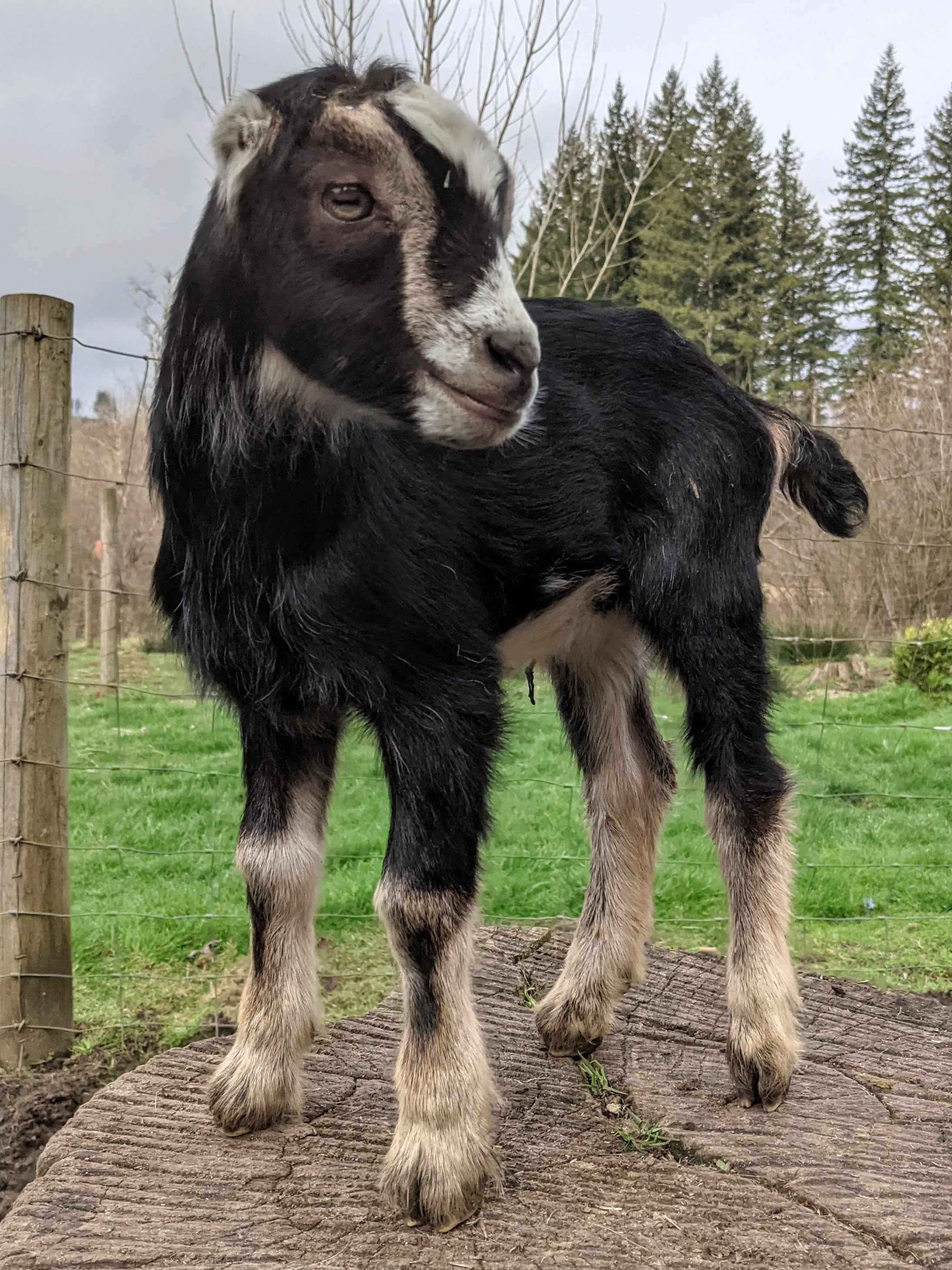 Sire: Buck Creeks GK Kazumi
Dam: Puddlehaven Evora *P
Lincoln and Enzo
Mini-LaMancha wethers
DOB: 3/17/2021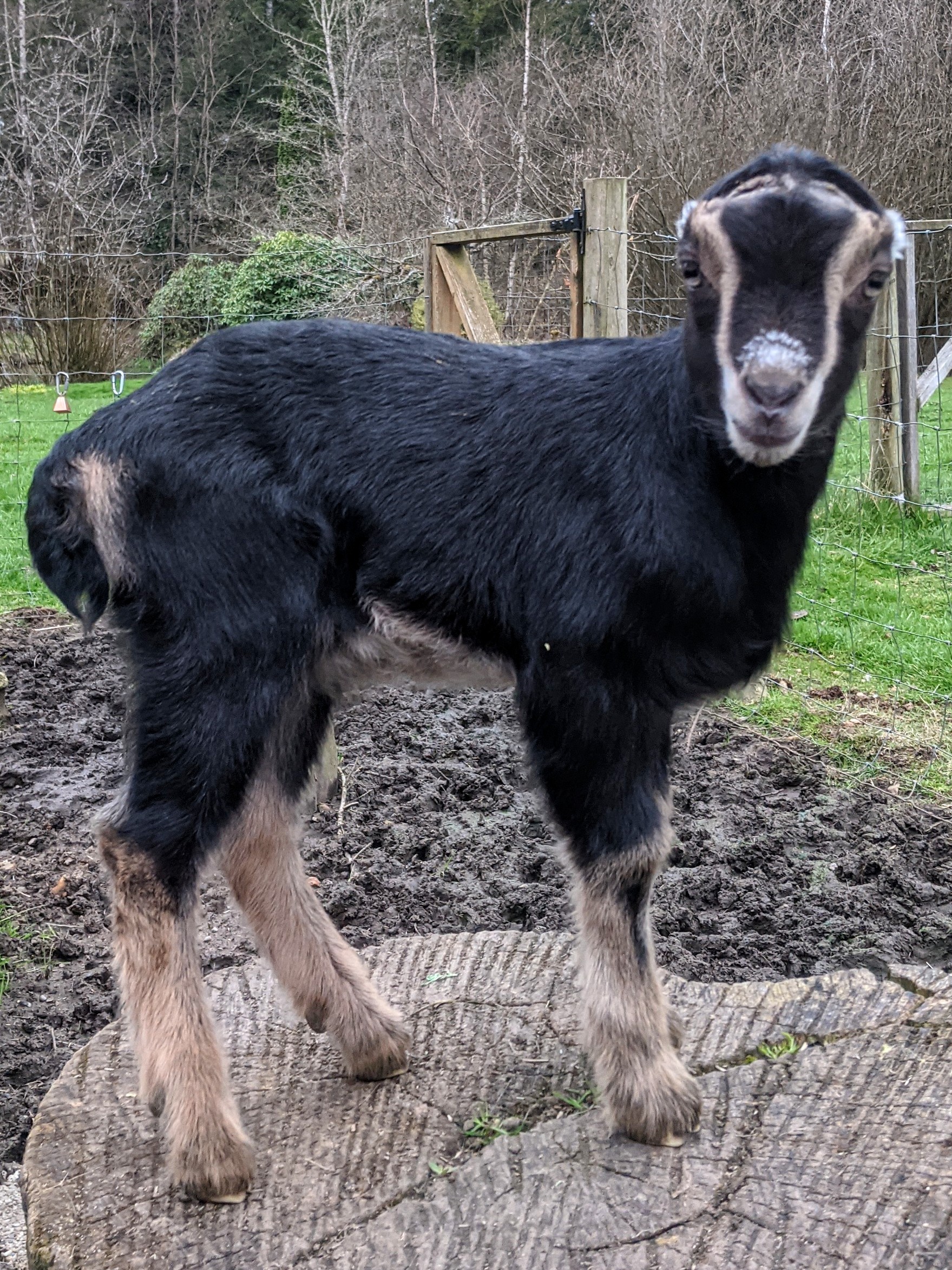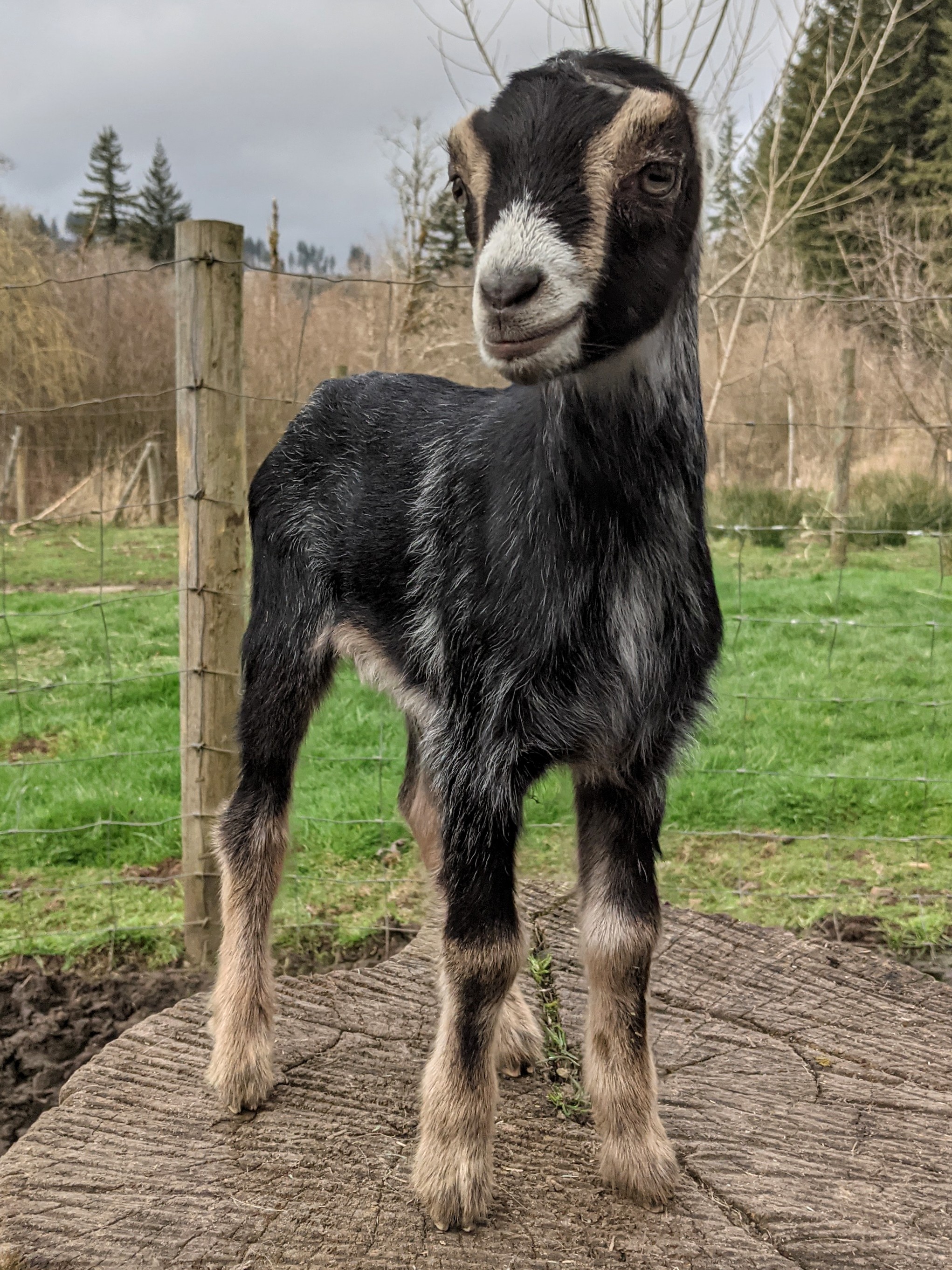 Sire: Buck Creeks GK Kazumi
Dam: Puddlehaven Evora *P
Hawthorn, Brahmi, and Taro
Mini-LaMancha wethers
DOB: 3/12/2021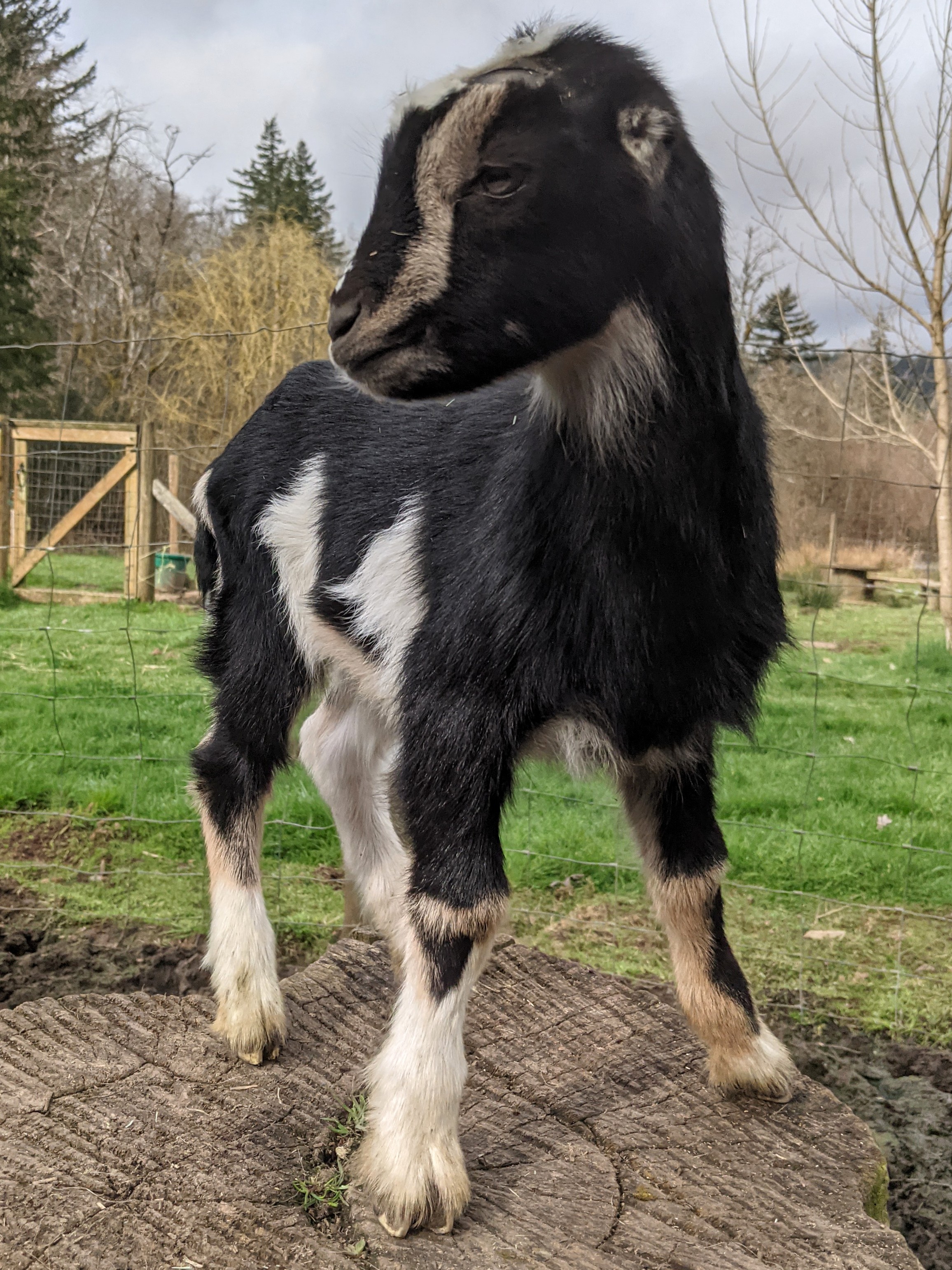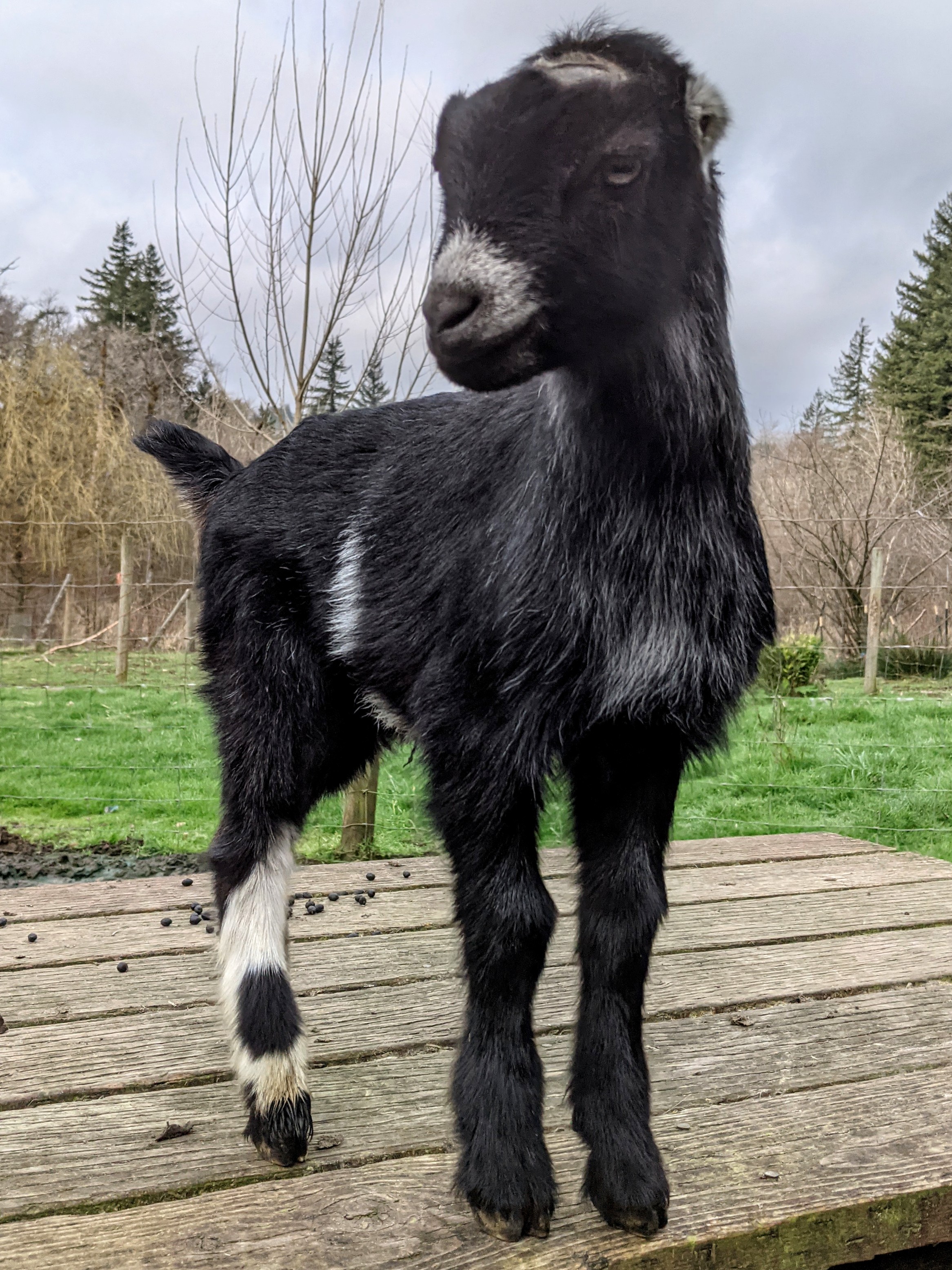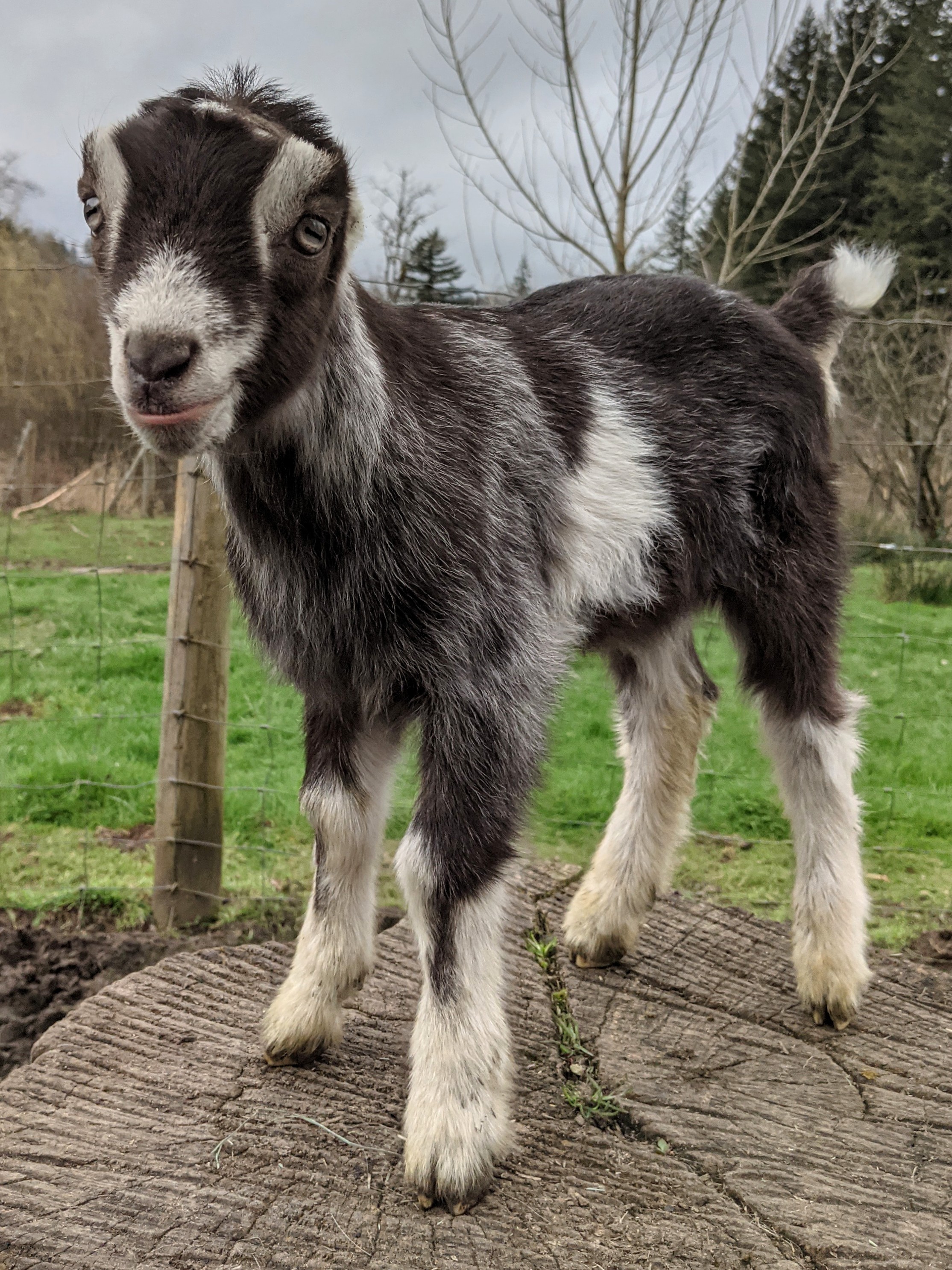 Sire: Buck Creeks GK Kazumi
Dam: Puddlehaven Lotus
---