Sans Gene V Chattahoochee AVV 79
ADGA and MDGA registered Nigerian Dwarf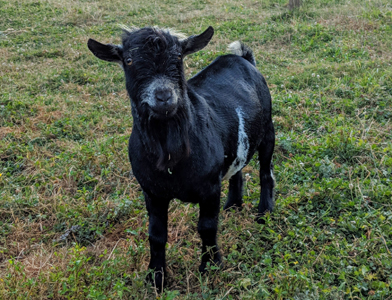 | | |
| --- | --- |
| Sire: | Sans Gene K Voyager *B VEE 88 |
| Sire's Sire: | Poppy Patch HB Evel Knievel+B VEE 90 |
| Sire's Dam: | GCH Caprinos RI Night Jasmine 1*M EEEE 91 |
| Dam: | Sans Gene DE Delta Blues 4*M VVEE 89 |
| Dam's Sire: | Sans Gene GT Doppler Effect *B AVV 81 |
| Dam's Dam: | GCH Sans Gene K Zydeco 3*M EEEV 91 |
Alpha S-1 Casein: A/B --> Click here for more information
M and B designations are milk production awards.
GCH means a goat won Grand Champion at a sanctioned show at least 3 times AND earned their milk star.
Chattahoochee's full sister Sans Gene V Tequila Sunrise won her first Grand Champion (Junior Doe) as a yearling at the 2018 SWWDGA show. She is owned by Stayawhile Farm.
His conformation score was hurt by a tilted shoulder assembly but he scored high on rump width.
| Age | Linear Appraisal Score |
| --- | --- |
| 2-2 | AVV 79 |
2018 Conformation Photos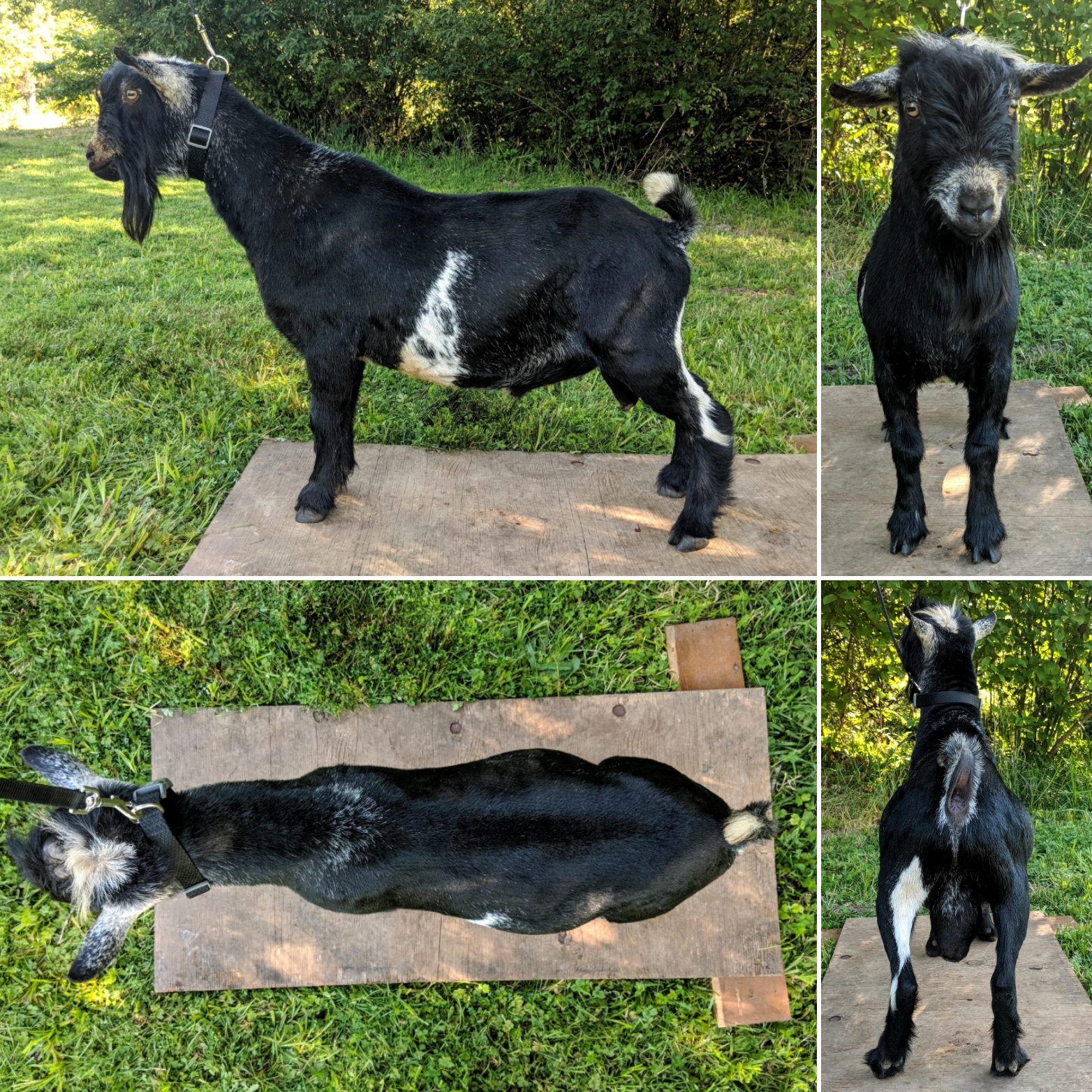 Dam's Udder
Sans Gene DE Delta Blues 4*M VVEE 89
Photos courtesy of Sans Gene Goats
Sire's Dam's Udder
GCH Caprinos RI Night Jasmine 1*M EEEE 91
Photos courtesy of Sans Gene Goats
Kids Born at Puddlehaven
Puddlehaven Danu - RETAINED
ADGA and MDGA registered Nigerian Dwarf doeling
DOB: 4/14/2019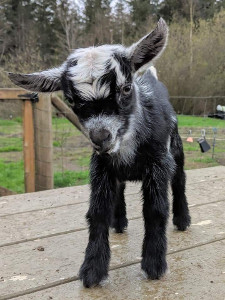 Sire: Sans Gene V Chattahoochee
Dam: Puddlehaven Athena
Puddlehaven Epona
ADGA registered Nigerian Dwarf doeling
DOB: 4/14/2019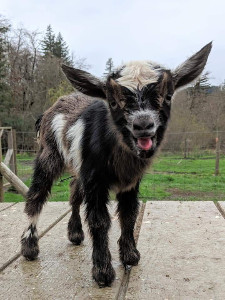 Sire: Sans Gene V Chattahoochee
Dam: Puddlehaven Athena
Arawn
Nigerian Dwarf wether
DOB: 4/14/2019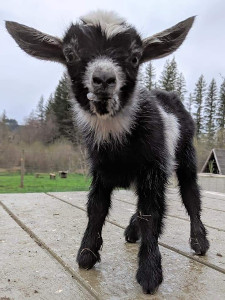 Sire: Sans Gene V Chattahoochee
Dam: Puddlehaven Athena
Yogi and Numi
F1 Mini-Nubian wethers
DOB: 3/9/2019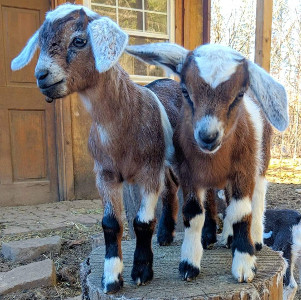 Sire: Sans Gene V Chattahoochee
Dam: Breezee Creek's Chai Tea Latte
---